Columns
Conducive environment needed for the disable to develop
Friday, 03 December 2021 | PNS | Dehradun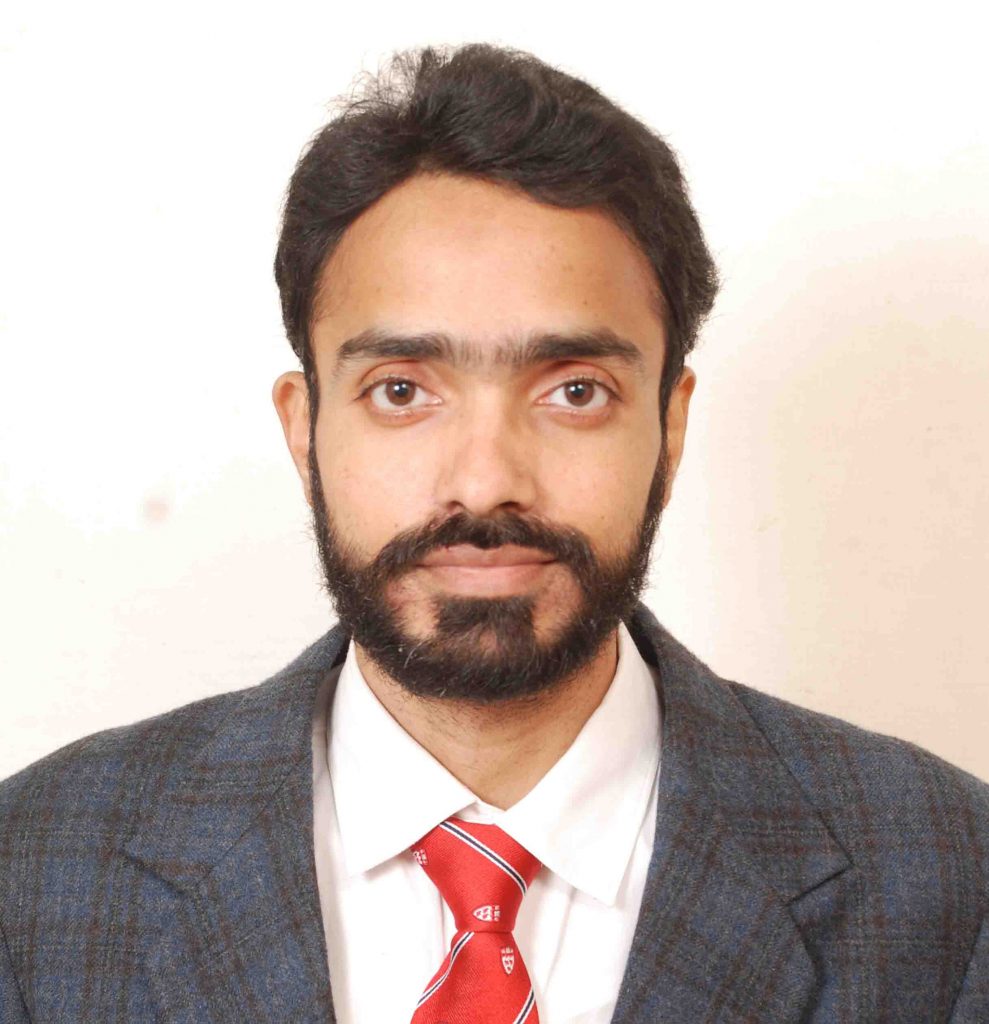 The International Day of Disabled Persons is celebrated on December 3 by the United Nations to promote an understanding of the disability issues and mobilise support for increasing the dignity, the rights and wellbeing of persons with disabilities.
Disability is any condition of the body or mind that makes it more difficult for the person with the condition to do certain activities and interact with the world around. According to WHO, disability has many dimensions including impairment (loss of body part), limitation of activity and restrictions in participation (any kind of social restriction). About 15 per cent of the world population has some form of disability. The National Sample Survey conducted by the Government of India from July to December 2018 showed that about 2.1 per cent of the total population is disabled in our country. Polio, cerebral palsy (CP) and club foot in childhood are the main causes of disability in India. India is polio free since March 27, 2014.This means there are no new cases of polio since then. But there are lakhs of old polio cases which are causing major social and other problems to the patients and the nation.
The road traffic accidents have become an epidemic in our country, causing havoc and producing significant disability in the society. Almost five lakh people are encountering road traffic accidents in which more than a fourth are dying and at least a fourth are being disabled for life in spite of the best available treatment in the current scenario.
We all need conducive environment to grow and develop in existing environment and circumstances but disabled people need more. We would like to quote few examples of the disabled people who have not only helped themselves but have done exemplary work like Homer, Surdas, Ashtavakra in the past and Helen Keller, Stephen Hawking,Sudha Chandran, Ravidra Jain, Arunima Sinha, Satendra Singh in recent times.
Homer was an ancient Greek author and an epic poet who composed the Iliad and the Odyssey, the two epic poems that are the foundational works of ancient Greek literature. He is regarded as one of the greatest and most influential writers of all time.
Ashtavakra is a revered Vedic sage in Hinduism. His name literally means "eight bends", reflecting the eight physical handicaps he was born with. His maternal grandfather was the sage Aruni, his parents were both Vedic students at Aruni's school. Ashtavakra studied, became a sage and a celebrated character of the Hindu Itihasa epics and Puranas. He is the author of the Ashtavakra Geeta also known as Ashtavakra Samhita.
Surdas was a 16th century blind devotional poet and singer who was known for his works written in praise of lord Krishna. He was a great Vaishnava and is respected and revered by all Hindus.
Helen Keller was an American author, disability rights advocate, political activist and a lecturer. Born in Alabama she lost her sight and hearing after a bout of illness at the age of nineteen months. She then communicated primarily using signs until the age of seven when she met her first teacher and life-long companion Anne Sullivan, who taught her language, including reading and writing. Keller was a prolific author. She travelled to 35 countries around the globe advocating for those with vision loss.
Stephen Hawking was an English theoretical physicist, cosmologist and author who was born in 1942 in Oxford into a family of physicians. At the age of 21 years, Hawking was diagnosed with an early-onset slow-progressing form of motor neurone disease (amyotrophic lateral sclerosis – ALS) that gradually paralysed him. After the loss of his speech, he communicated through a speech-generating device initially through use of a handheld switch, and eventually by using a single cheek muscle. He died on March 14, 2018 after living with motor neurone disease for more than 50 years.
Sudha Chandran, Indian actress and classical dancer needs no introduction. Born in Kerala, this artiste met with an accident when she was just 16. Doctors missed a small wound in her ankle and plastered it, which later got infected and there was no alternative left but to amputate her leg. She overcame her disability by getting a prosthetic 'Jaipur Foot' and became one of the most popular and acclaimed classical dancers of the country. Having received many awards for her amazing talent, Chandran is an inspiration for many.
Born visually impaired, Ravindra Jain started singing at a very young age and took his passion to a new high when he joined the Indian music industry, becoming one of the most notable music directors of the 1970s. Apart from composing various super-hit songs for Hindi movies, he had also launched several albums which were praised by many.
Arunima Sinha lost her leg when some robbers pushed her out of a moving train. Two years later, she became the first woman amputee to climb Mount Everest. She has proved that a strong determination and will is far more important than a strong body. Even with a prosthetic leg, she overcame her challenges and made history.
Satendra Singh, an acclaimed doctor contracted Polio when he was just nine months old. He is also a prominent disability activist and works extensively to make public places more accessible to persons with disabilities. His efforts made ATMs disabled-friendly with ramps. Similar initiatives were taken for the post office, medical institutes, polling booths, etc. He is also the founder of Infinite Ability – a medical humanities group on disability.
The impact of disability increases proportionately with the time lapse of correction. Governments, non-governmental organisations and society should strive to prevent disability of any kind and if it happens then it should be treated as early as possible. The deformities and disabilities caused due to any reason whatsoever should be corrected at the earliest. Hence, we always advise the patient with deformity and the patient's family members that if surgery is needed, then it should be done at the earliest as a plant can be straightened but not a fully grown tree.
(Padma Shri recipient Dr BKS Sanjay is a senior orthopaedic surgeon, Dr Gaurav Sanjay is an orthopaedic surgeon. Views expressed are personal)