Breaking News
Complete preparations for Char Dham Yatra by April 30: CM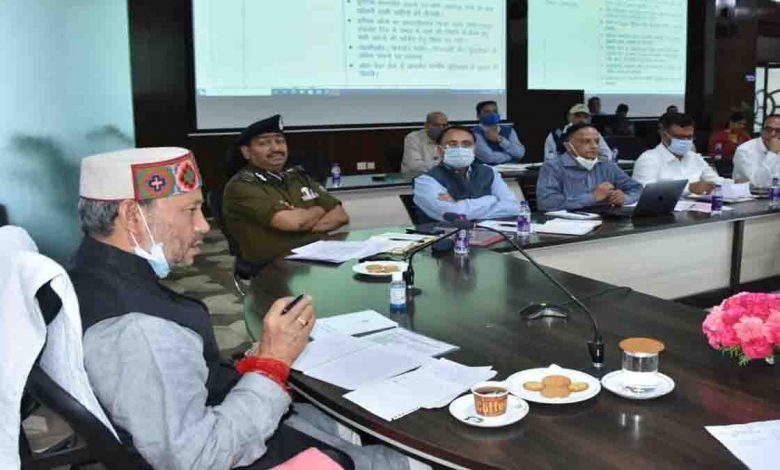 All preparations for the Char Dham Yatra should be completed by April 30. Chief minister Tirath Singh Rawat issued this direction while chairing a meeting with officials to review preparations for the Char Dham Yatra at the secretariat on Monday.
The CM stressed that there should be no complacency in execution of any work and that special focus should also be laid on quality along with pace of execution. Rawat said that he will himself inspect the work sites and directed the departmental secretaries to do the same periodically. In case any problem is faced, the same should be communicated swiftly so that a proper solution can be found out on time. The CM stressed that work on improving the roads should be completed without fail before the start of the Char Dham Yatra. The work on improving the road at Totaghati should be completed by March 31. The online facility should be kept active to enable pilgrims to access helicopter service during the Yatra. Special focus should be laid on maintaining transparency in the ticketing process, he said.
Further, all necessary health facilities should also be arranged on time along the Yatra circuit and the shrines. All arrangements for air ambulance and 108 ambulance service should also be ensured. In addition to this, ECG and cardiologist should be facilitated at Kedarnath and Yamunotri on time. Adequate arrangements for oxygen, ICU and ventilators should also be made, he said, while adding that street lights should also be arranged at Hemkund. Directing that adequate number of vehicles should be ensured during the Yatra season, the CM stressed that fitness test of vehicles to be sent on the pilgrimage circuit should also be ensured. Further, rate lists should also be displayed on the vehicles and hotels on the pilgrimage circuit. Strict action should be taken against those found guilty of overpricing. Rawat further stressed that all necessary resources should be made available at places vulnerable from the disaster point of view. Focus should also be laid on decreasing the response time in cases of disaster and health facilities. The CM also directed the departmental secretaries to review the departmental work progress every second week.
It is pertinent to mention here that while Gangotri and Yamunotri will be reopened to the public on May 14, Kedarnath will be reopened on May 17 and Badrinath on May 18.
Tuesday, 16 March 2021 | PNS | Dehradun