Breaking News
CM's Delhi visit to meet Nadda sparks off speculation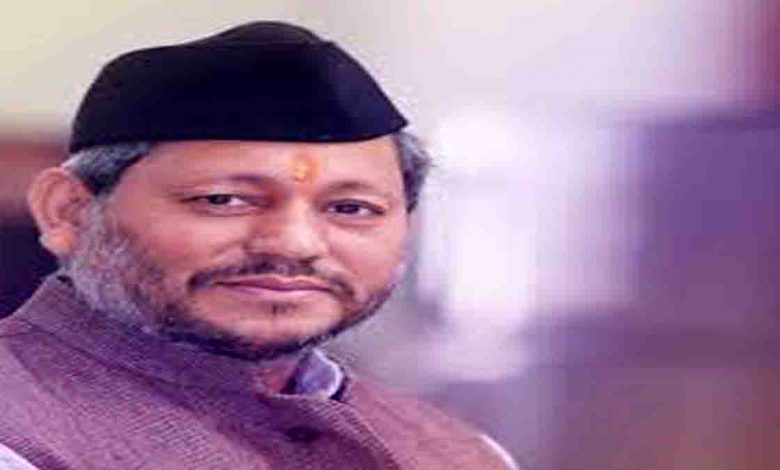 Thursday, 01 July 2021 | PNS | Dehradun
Chief minister Tirath Singh Rawat departing for New Delhi to meet the Bharatiya Janata Party national president JP Nadda on Wednesday once again sparked off speculations on political stability in the state. However, before leaving Dehradun, the chief minister told media persons that he was going to meet Nadda to discuss the various issues deliberated upon during the three-day Chintan Shivir of the party which had concluded on Tuesday.
Various programmes of the chief minister scheduled for Wednesday were postponed at the last minute as he was reportedly called to New Delhi by the party leadership. This gave rise to speculation about his future on the post. However, before leaving Dehradun, Rawat told reporters that he would be talking about the various issues discussed in the party's three-day meet in Ramnagar. He said that the party's roadmap for the 2022 Assembly elections had been chalked out. He would discuss this and other issues including the BJP national president's and Prime Minister Narendra Modi's visits to Uttarakhand slated for the future. If sources are to be believed, he would also be discussing the issue of where he will contest the Assembly bypoll from.
It will be recalled that the Congress has claimed that according to section 151 A of Representation of the People Act (RPA), a by- election cannot be held if the remaining term of the assembly is less than one year. However, the BJP has stressed that paragraph four of Article 164 of the constitution states that any minister who is not a member of the state's legislature for six months will have to contest election within six months and if this does not happen then the minister will not remain a member. The day when Rawat took oath as the chief minister, more than one year was left for the Assembly election which is why this instance does not come under section 151 of RPA, according to the BJP.