State
CM seeks relaxations from Centre under PMGSY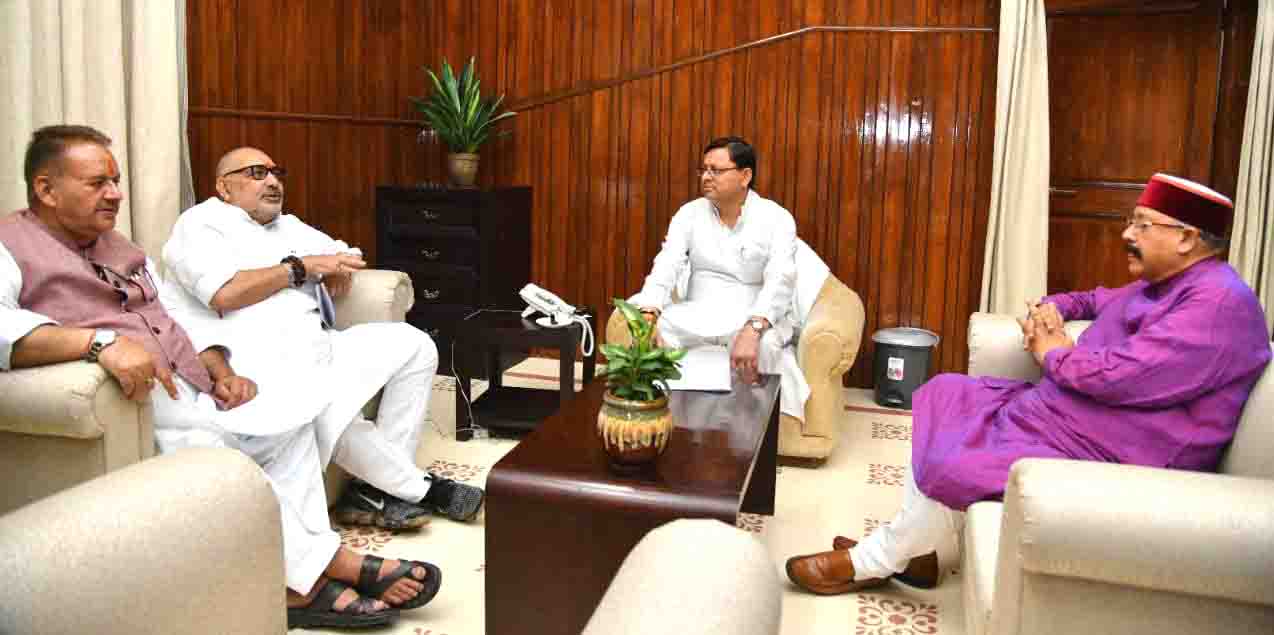 Monday, 20 June 2022 | PNS | Dehradun
Interacting with the Union minister for Rural Development and Panchayati Raj Giriraj Singh here on Sunday, chief minister Pushkar Singh Dhami raised various issues of the State regarding execution of Central schemes and requested measures to resolve the same.
Dhami said that due to the difficult geographical conditions, heavy rain in mountainous regions, extreme cold and time taken for securing forest and environment clearances for roads, there is less time for construction work.The CM requested the Union minister to extend time limit for completion of works under Pradhan Mantri Gram Sadak Yojana (PMGSY) to 2023 and also extend the time limit for spending funds under the same scheme from September 2022 to March 2023. The CM further requested that relaxations be granted in conditions to enable construction of roads under PMGSY to villages in 150 to 250 population in mountainous border regions. Currently, only those villages with more than 250 population are included in the scheme. He said that relaxation in the criteria will enable road link to villages with less than 250 population. Dhami also requested Singh to facilitate provision of more funds for construction of Panchayat buildings, computerisation and sanitation.
The Union minister laid stress on quality and maintenance of roads under PMGSY along with the use of new technology. He also said that construction of homes under Pradhan Mantri Awas Yojana should also be expedited. Singh said that special focus should be laid on monitoring to bring transparency in programmes conducted under MNREGA. Along with national mobile monitoring system, mobile Whats App group should also be made for this purpose. Gram Pradhans, Block Panchayat members, ward members, officials concerned along with the MPs and MLAs should also be included in the group to ensure transparency and pace of works, he added. Singh also assured Dhami of necessary actions on the requests made by him. Cabinet ministers Satpal Maharaj and Ganesh Joshi along with officials concerned were also present in the meeting.
Earlier, the Panchayati Raj minister Satpal Maharaj received Singh at the Dehradun airport as folk musicians played the traditional instruments of Uttarakhand to welcome him.