Others
CM releases former DGP's book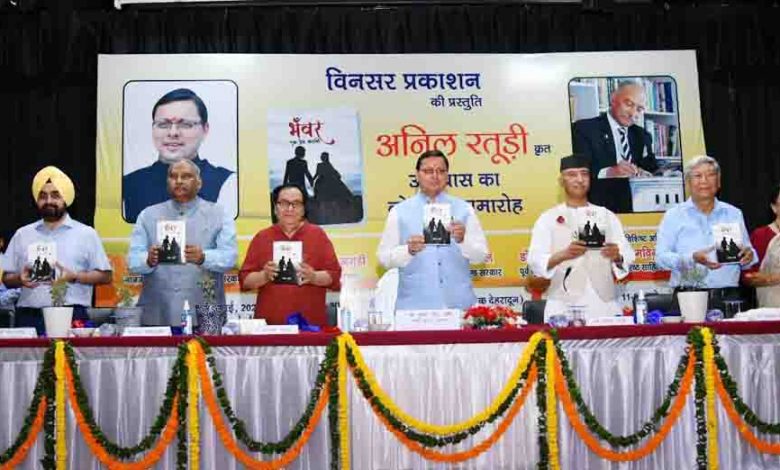 Sunday, 22 May 2022 | PNS | Dehradun
Chief minister Pushkar Singh Dhami released the book 'Bhanwar Ek Prem Kahani' written by former director general of police, Anil Raturi here on Saturday. The author has described various incidents and experiences of his life in the book. The manner in which he preserved his literary expressions while doing his work is appreciable, said the CM. A commendable effort has been made to depict the various aspects of human life through this book. Dhami further said that any work is done better when one is free to do that work. However, for freedom in work, it is essential that one is not enslaved to facilities.
Former chief secretary NS Napalchyal, Sanskrit university's former vice chancellor Sudha Rani Pandey and Lalit Mohan Rayal also expressed their views on the book.
Author and Padma Shri recipient Leeladhar Jagudi, chief secretary SS Sandhu, additional chief secretary Radha Raturi, DGP Ashok Kumar and former chief secretary S Ramaswamy were also among those present on the occasion.