State
CM meets victorious Panchayat candidates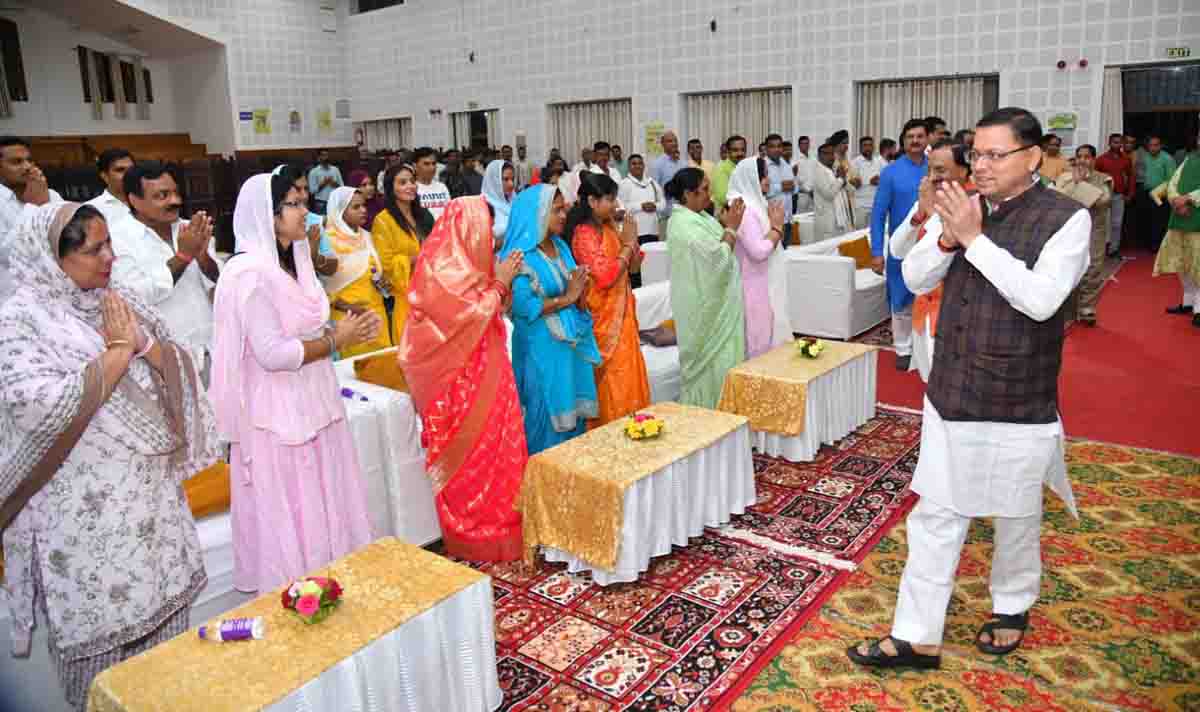 Tuesday, 04 October 2022 | PNS | DEHRADUN 
After the victorious performance of the Bharatiya Janata Party in the Panchayat elections which concluded recently in Haridwar, chief minister Pushkar Singh Dhami met the victorious candidates at the public meeting hall at the CM residence here on Monday. Congratulating them he exhorted them to assist in the development of the area. He said that all will have to assist in ensuring that all the public welfare schemes of the Central and State governments reach the common citizens. A sincere effort has to be made to meet the expectations of the public, he said.
The chief minister said that the nation is progressing under the leadership of Prime Minister Narendra Modi. He said, "We have to focus on the mantra of less talk and more work. PM Modi's popularity has increased across the world due to his love for the nation and mentality of considering all citizens of the nation as his family. We too are all like one family and have to work together for the progress of the State. The Panchayat representatives are also responsible for ensuring the execution of public welfare schemes at the rural level."
BJP State president Mahendra Bhatt, Panchayati Raj minister Satpal Maharaj, Haridwar MP and former CM Ramesh Pokhriyal 'Nishank', Rajya Sabha MP Naresh Bansal and a number of block Panchayat members were also among those present on the occasion.