State
CM celebrates Rakshabandhan in hometown Khatima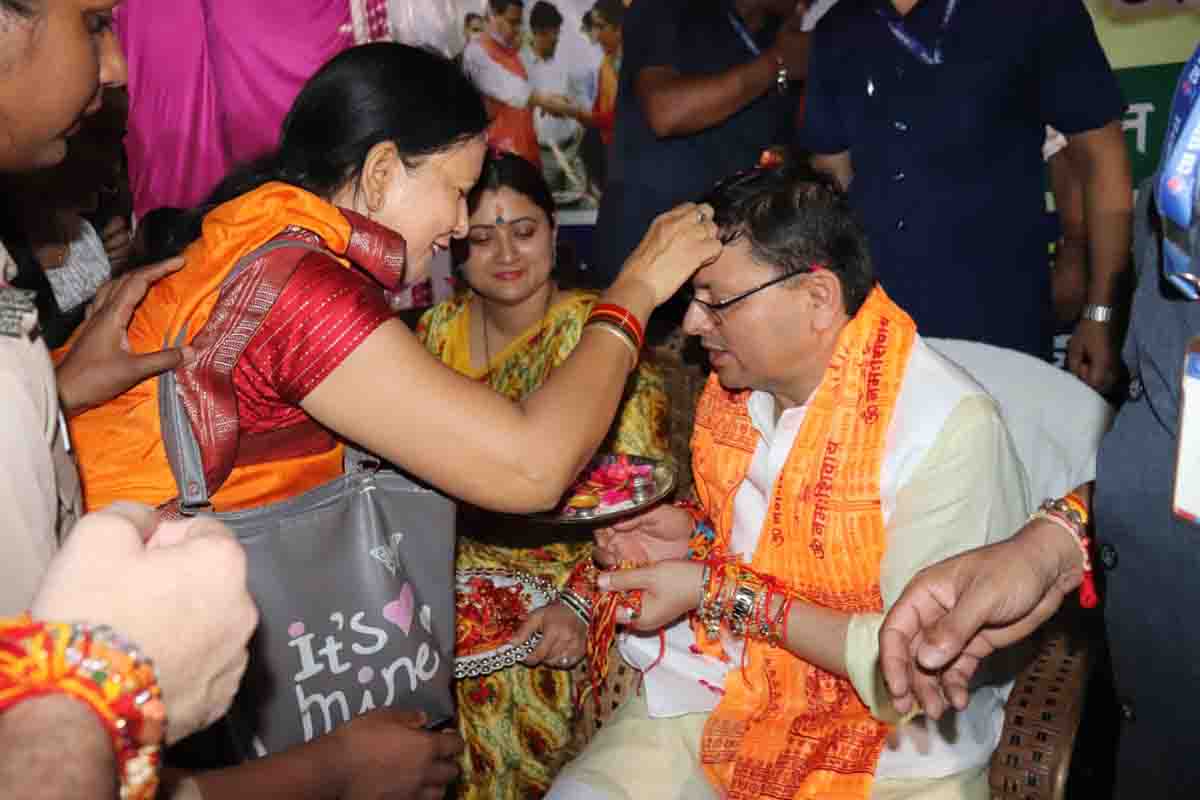 Friday, 12 August 2022 | PNS | Dehradun
Chief minister Pushkar Singh Dhami reached his hometown Khatima on Thursday evening where a large number of women tied Rakhis on his wrist. Greeting all on the occasion of Rakshabandhan, Dhami said that the festival was all the more important this year as the nation is celebrating the 75th anniversary of independence in the form of Azadi Ka Amrit Mahotsav under Prime Minister Narendra Modi's leadership. This is also the occasion to preserve all that the nation has achieved in various spheres in the 75 years since gaining independence, he said.
The CM said, "This is the first time when on the call given by PM Narendra Modi, the Azadi Ka Amrit Mahotsav is being celebrated across the nation. Thousands of programmes have been held so far under the initiative. This is also the time to know about and honour the sacrifices of the known and unknown freedom fighters who gave up all for the freedom of the nation," said Dhami.
He further said that after August 15, the nation will enter Amrit Kaal wherein efforts will be undertaken to further boost the progress and strengthen the unity of the nation. "When the nation completes 100 years of independence, the responsibility of giving direction to the nation will rest upon the able shoulders of the youth. During the eight years under PM Modi's leadership, we have given India a new identity. Today we are leading the world in various fields, because the nation has a leadership which has kindled a new hope and faith in us," said the CM.