State
CM calls for documentation of best practices in state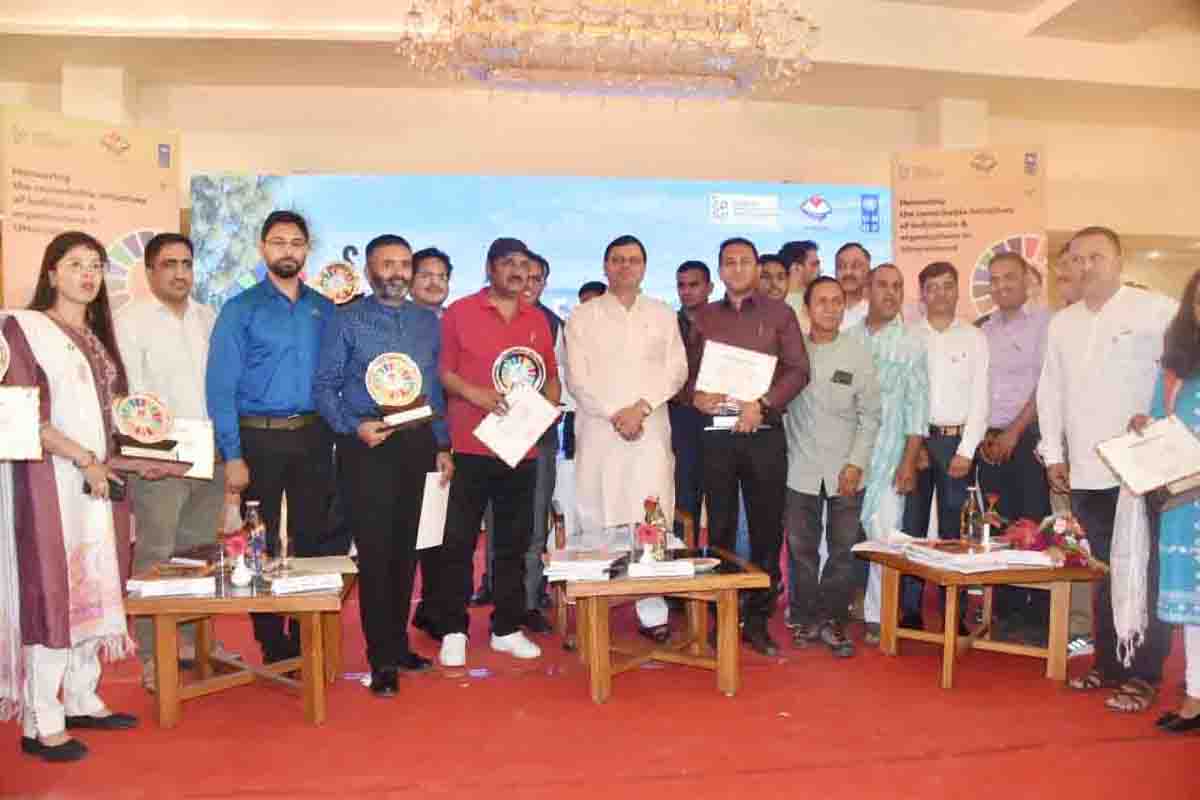 Gives away SDG Goalkeepers awards for innovations and appreciable services to 27 persons & organisations
Saturday, 11 June 2022 | PNS | Dehradun
Chief Minister Pushkar Singh Dhami has said that the best practices of the State would be compiled and the document would be released on the occasion of State foundation day. These best practices would also be implemented by the State government.
He said this while speaking at an awards ceremony on Friday. In the programme 27 persons and organisations were felicitated for innovations and appreciable work towards sustainable development goals (SDG).
Speaking on the occasion the CM said that collective effort should be done to achieve the development goals. He said that public cooperation is needed to fulfil the dream of self reliant India- self reliant Uttarakhand. Dhami said that many institutions and people are imparting appreciable services in the social, economic and environmental fields and all of them are brand ambassadors of Uttarakhand.
Stressing on maintaining balance between ecology and economy, the CM said that both environment and development are necessary for the State. He said that in the last few years the State has done appreciable work in the field of SDGs and has now reached fourth place from tenth in the SDG index ranking.
Congratulating the recipients of the SDG Goalkeepers award, Dhami expressed hope that other people and institutions would be inspired by them. The CM added that he himself gets inspired by those who work for the society and nation.
Expressing concern over the shrinking sources of water, he said that work on recharging of reservoirs should be undertaken at a fast pace. Expressing the need to publicise the art of Uttarakhand, the CM said that he himself makes it a point to gift Aipan art to dignitaries.
The chief executive officer of Centre for Public Policy and Good Governance (CPPGG) Manoj Kumar Pant said that a jury headed by former chief secretary N Ravishankar was set up for selecting people and organisations for appreciable service and innovations in different areas of sustainable development. He said that 176 applications were received out of which the jury selected 27 persons and institutions for the SDG Goalkeepers award.
The Planning secretary Ranjit Sinha and others were also present on the occasion.