State
Cloud over election of U'khand CM into assembly; Cong senses opportunity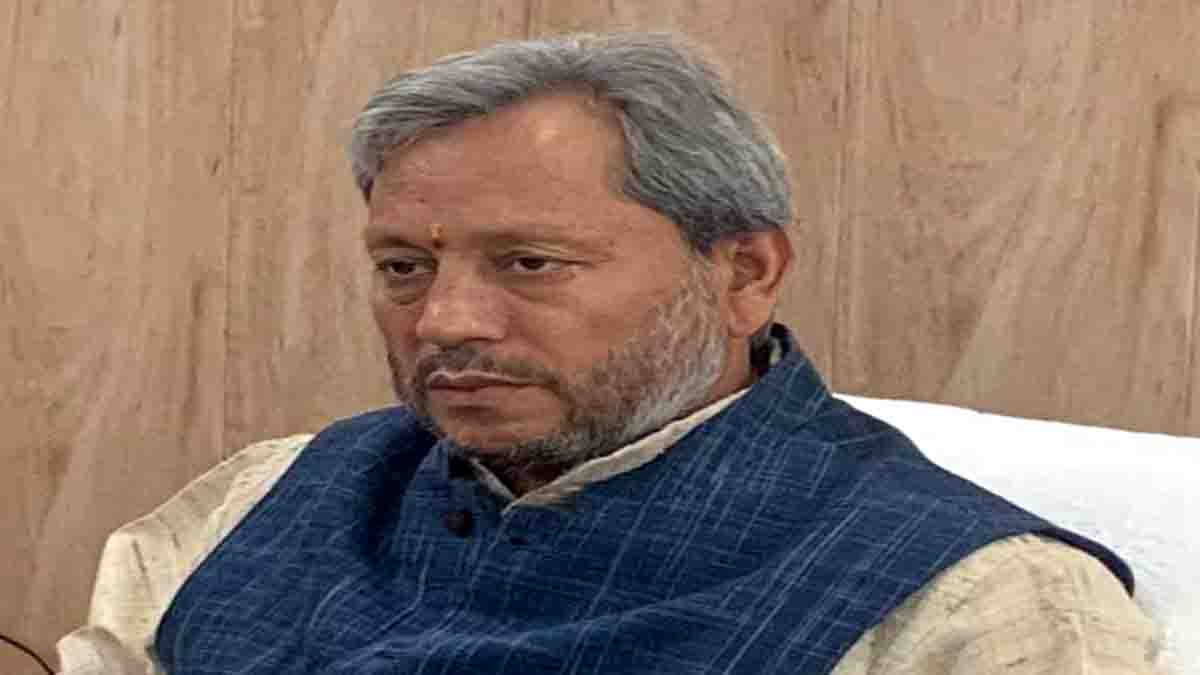 Tuesday, 22 June 2021 | Gajendra Singh Negi | Dehradun
Navprabhat report claims that Tirath Singh Rawat cannot become a member of the assembly now; Must resign.
Sensing an opportunity to score political points in the tangle involving constitutional necessity of chief minister Tirath Singh Rawat's election into the fourth Vidhan Sabha of Uttarakhand, the Congress party has started seeking opinion of constitutional experts. The party believes that it would be a great loss of face for the BJP in Uttarakhand if it fails to send the incumbent CM into the Vidhan Sabha ahead of the crucial assembly elections of 2022. It is learnt that the central leadership of the Congress party is taking a keen interest in the issue and has directed former minister and senior leader Navprabhat to study the matter. Navprabhat who is considered an expert of constitution has submitted his report in which he has clearly mentioned that by-elections cannot be held in the state now which means that the BJP would have to change CM Tirath Singh Rawat. The Congress is now planning to launch a major assault on the BJP on the issue.
It is worth mentioning here that the CM Rawat is not a member of Vidhan Sabha and he has to be elected as MLA before September 9.
When contacted by The Pioneer, Navprabhat said that section 151 'A' of Representation of People (RPA) clearly mentions that a by- election cannot be held if the remaining term of the assembly is less than one year. He said that it means that the election commission cannot conduct a by-election in Uttarakhand now. The term of the current assembly is ending on March 22 and only nine months are left for its term to end.
Navprabhat added that Supreme Court (SC) in a case involving re nomination of a minister in the cabinet of the then CM of Punjab, Rajinder Kaur Bhattal had directed that one can take the exemption of six months for getting elected into the Vidhan Sabha only once in a term of one Vidhan Sabha. Which effectively means that Tirath Singh Rawat cannot regain the position of CM again after resigning?
In an attempt to tide over the anti-incumbency factor, the central leadership of BJP removed Trivendra Singh Rawat and appointed Garhwal MP Tirath Singh Rawat as chief minister of the state in March this year. At present two assembly constituencies, Gangotri and Haldwani are lying vacant due to the death of sitting MLAs. Tirath Singh Rawat has to become the member of current assembly before September 9 failing which he would have to tender his resignation from the position of CM of the state.
Accusing the BJP for pushing the state into a constitutional crisis, the spokesperson of Uttarakhand Congress Garima Dasauni said that the BJP is now left with only the option of either electing a new CM from among the BJP MLAs or impose President's rule in the state.