State
Citizens question plan to axe 2K trees to widen road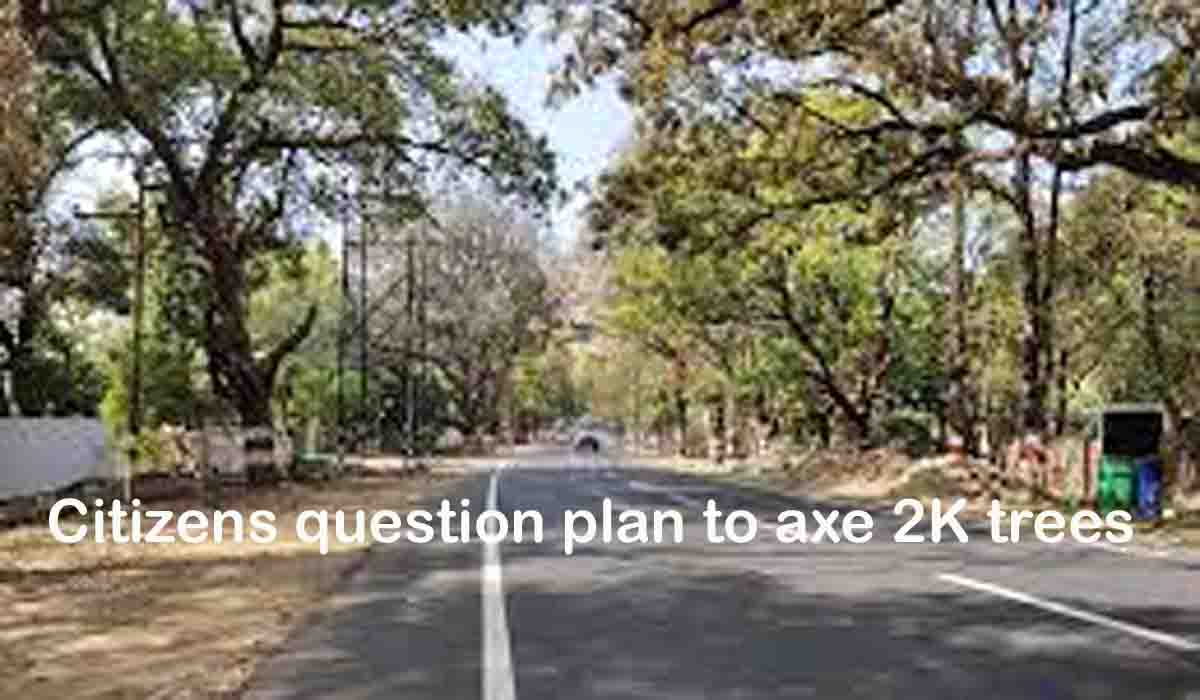 Wednesday, 15 June 2022 | PNS | Dehradun
The planned cutting of about 2,000 trees for widening the road from Jogiwala to Sahastradhara will not only affect the ecology of the particular areas involved but also damage the environment of Dehradun. Stating this while addressing the media on Tuesday, concerned citizens and members of Citizens For Green Doon (CFGD) stressed the widening the road is not the only means to address the problem of increasing traffic on this stretch.
About 2,000 trees are to be axed for widening the 14 kilometre stretch of the road from Jogiwala to Sahstradhara especially to facilitate smoother flow of tourist vehicles. CFGD member Ira Chauhan said that the existing road is lined with a variety of tree species with a wide range of birds, squirrels and other creatures living and depending on these trees. Cutting down these trees will have an impact on the biodiversity of the area as well as the ecology of Dehradun. She added that the weather and temperature of the city will be greatly affected since Dehradun is already transitioning from a pleasant cool city to a considerably hot city. Chauhan also refuted the claim that the eucalyptus tree depletes underground water, calling it "misinformation". She explained that the species has a system for retaining water and consumes precipitation rather than underground water.
Other concerned citizens stressed that road widening is not the only solution for reducing traffic load and that other alternatives must be explored. The Central government's National Urban Transportation Policy (NUTP) is being overlooked in this area, they said. They proposed that if the electricity poles are shifted, the road would be widened as well, and the tree-covered areas could be used as a footpath and two-wheeler path. They also inquired as to why no environmental assessment report has been prepared for the project.
It was also mentioned that the sewage line must be worked on first, however, the State government is moving through with the project without first repairing the sewage line, which will need excavation and repair of the road in the future.
Rather than destroying the city's ecosystem, the state needs to focus on sustainable development and mass safety projects. This will have an impact not just on individuals, but also on tourists, as people will prefer to visit a cooler city over a hotter one, they added. Nilesh Rathi, Pradeep Bhatia and Himanshu Arora were also present in the Press conference.