State
Children stage a play based on Premchand's story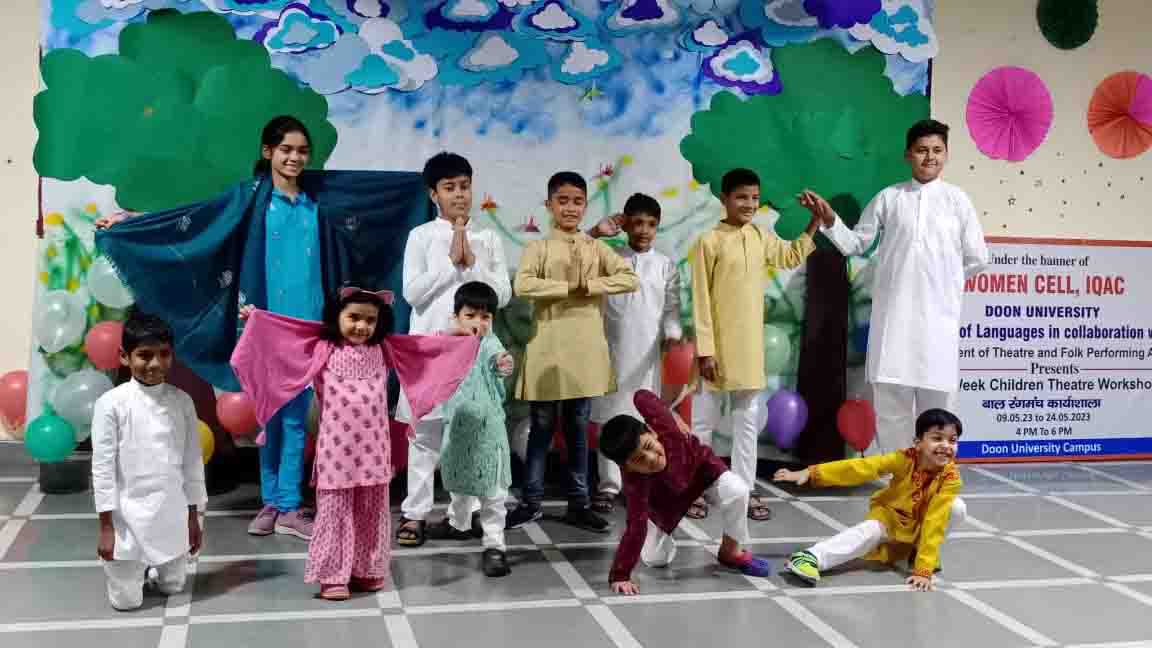 Thursday, 25 May 2023 | PNS | DEHRADUN
The school going children of faculty and staff of Doon University have staged a play "Hamid Ka Chimta" based on Munshi Premchand's iconic story 'Idgah'. This performance marks the culmination of an exclusive two-week theatre workshop programme for school going children of faculty and non-teaching staff of the university. In the workshop, children aged between five to 14 years participated and the play was staged by the students of the university's department of English.
The vice- chancellor of the university, Surekha Dangwal along with the registrar Mangal Singh Mandrawal, H C Purohit, Harsh Dobhal and Chetana Pokhriyal inaugurated the theatrical programme. The VC said that organised under the aegis of Women's Cell, IQAC, School of Languages and Department of Folk and Performing Arts, the workshop is part of a series of initiatives aimed at all-round personality development of the children through the means of theatrical performance. "This will ensure that the children overcome inhibitions, become socially inclusive and cooperate with others with confidence. This will also help them bring to the fore their hidden talents," she said, adding that theatre is an apt medium for firing a child's imagination.
The play was directed by the teacher of the department of folk and performing arts Ajit Panwar.
He said that Angik, Vahik, Aharya and Satvik acting makes the children comfortable and confident on stage, adding that theatre helps a child's mind open up to creative and imaginative possibilities. Pokhariyal said that the workshop is a community outreach initiative of the university, adding that such exercises are crucial in the psycho-social development of the children.