State
Char Dham pilgrim numbers cross 23 lakh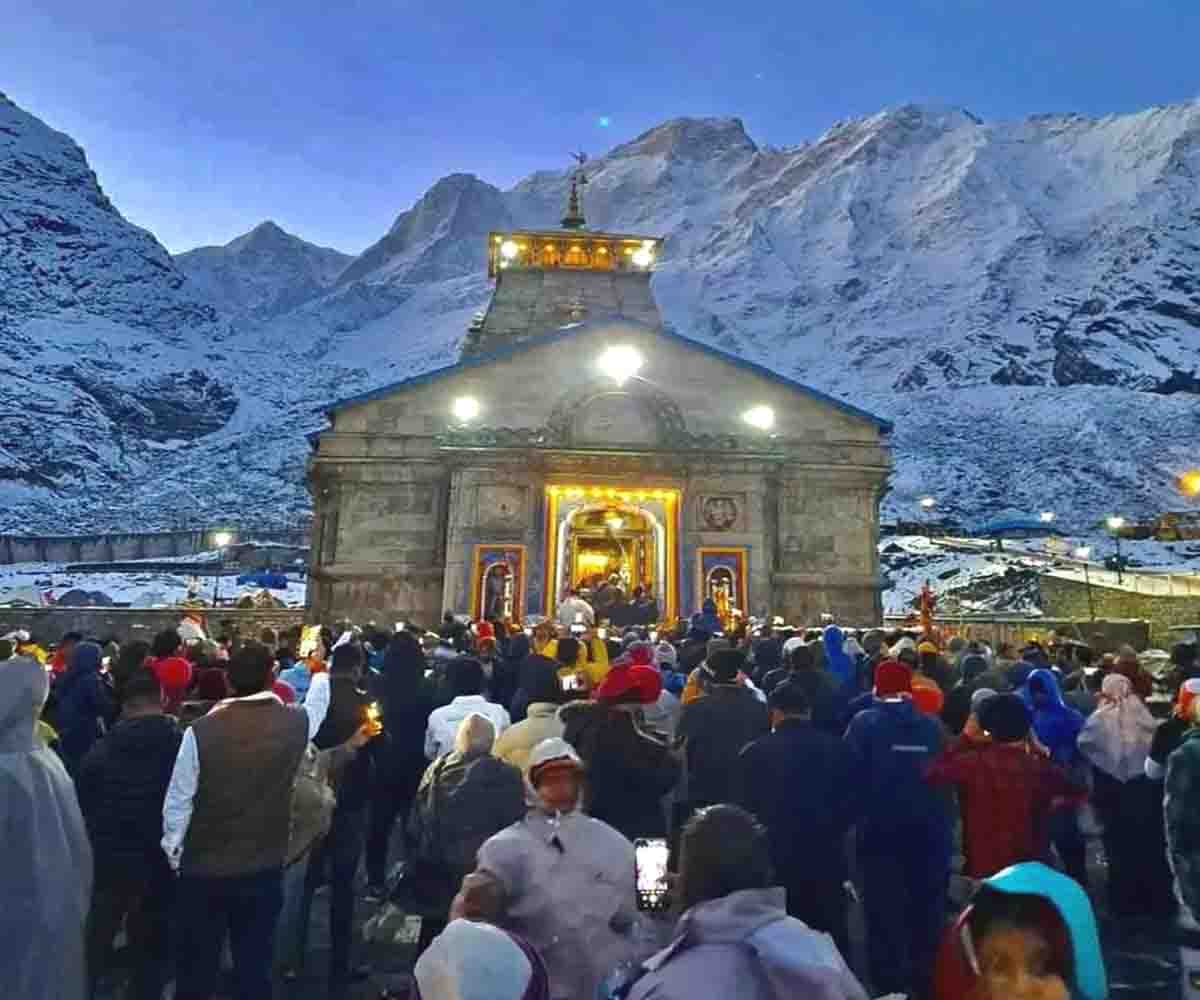 Friday, 24 June 2022 | PNS | Dehradun
4,137 people have visited shrines after submitting undertaking to authorities
With people steadily continuing to visit the Char Dham shrines, the total number of visitors to the Char Dham shrines has crossed 23 lakh. According to the Tourism department, 24,43,869 people have visited the Char Dham shrines and Hemkund Sahib Gurudwara so far.
According to the official figures, 3,20,212 people have visited Yamunotri and 4,12,119 people have visited Gangotri shrine since these two temples in Uttarkashi district were reopened to the public on May 3. Similarly, from the reopening of Kedarnath on May 6 till Thursday, 7,83,963 people have visited this shrine in Rudraprayag district while from the reopening of Badrinath on May 8 till Thursday, 8,22,756 people have visited this shrine in Chamoli district. Further, from the date of its reopening on May 22 till Thursday, 1,04,819 people have visited the Hemkund Sahib Gurudwara in Chamoli district. On Thursday, 3,262 visited Yamunotri while 3,752 visited Gangotri, 8,430 visited Kedarnath and 13,098 visited Badrinath. Similarly, 2,954 people visited Hemkund Sahib Gurudwara on Thursday.
According to official data, so far 1,39,282 people have accessed OPD services during the Char Dham Yatra so far while 9,595 have received emergency service. Further, 793 people have sustained injury whereas 594 people were referred by ambulance and 38 have been referred by helicopter to higher centres so far. Similarly, 3,62,011 people have undergone health screening and out of these 4,137 have submitted undertakings to the State authorities regarding undertaking the pilgrimage at their own risk considering their health condition. Apart from this, a total of 96 people have been sent back by the authorities so far.