Top Stories
Champawat Bypoll : CM Dhami to file nomination papers today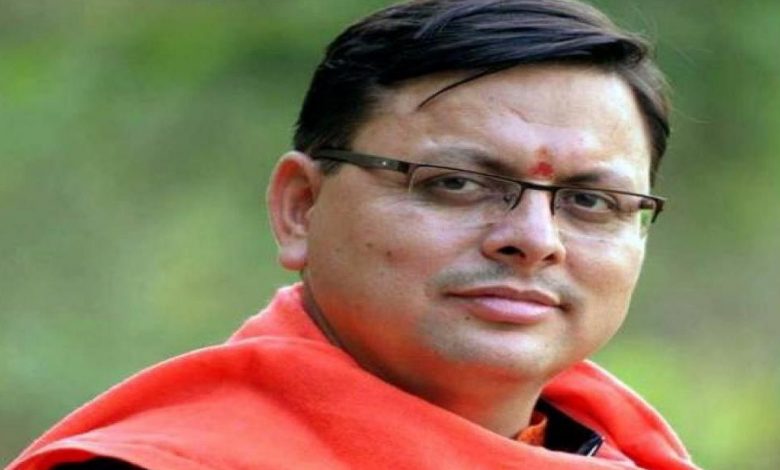 U'khand BJP plans massive show of strength on the occasion
Monday, 09 May 2022 | PNS | Dehradun
Chief minister Pushkar Singh Dhami would file his nomination papers for Champawat Assembly by election on Monday afternoon. The ruling Bharatiya Janata Party (BJP) has made all the arrangements to make the occasion a massive show of strength. The party is planning to ensure that the CM registers a landslide victory from Champawat and makes a grand entry into the state assembly.
A public meeting would also be held on the day in Champawat. CM Dhami arrived in Khatima on Sunday afternoon from where he would reach Champawat by road on Monday morning. All the senior leaders of Uttarakhand BJP, party functionaries and ministers would accompany Dhami during the process of nomination. The president of state unit of BJP Madan Kaushik and cabinet minister Ganesh Joshi arrived in Champawat on Sunday. Union minister of state Ajay Bhatt, the state in charge of BJP Dushyant Gautam, co-in-charge Rekha Verma, general secretary organisation Ajey Kumar and many cabinet ministers, Members of Parliament (MP) and MLAs would remain present during nomination of Dhami on Monday. Many senior leaders of the party are expected to camp in Champawat till the day of voting. Cabinet Minister Chandan Ram Das and former MLA Kailash Gehtodi are taking care of the campaign of CM Dhami in Champawat.
In the recently held assembly elections, CM Dhami was defeated by Bhuwan Kapdi of Congress from Khatima assembly constituency. Though CM Dhami lost the election the ruling BJP came back to power in Uttarakhand and the central leadership of BJP appointed Dhami as CM of the state for the second consecutive time. To fulfil the constitutional obligation of getting elected to the assembly within six months the BJP MLA from Champawat Kailash Gehtodi resigned from his assembly membership after which the by-election is being held. The last date of filing of nomination papers is May 11 and the voting would be held on May 31.