Sports
Chamoli boy wins international mixed martial arts championship in Dubai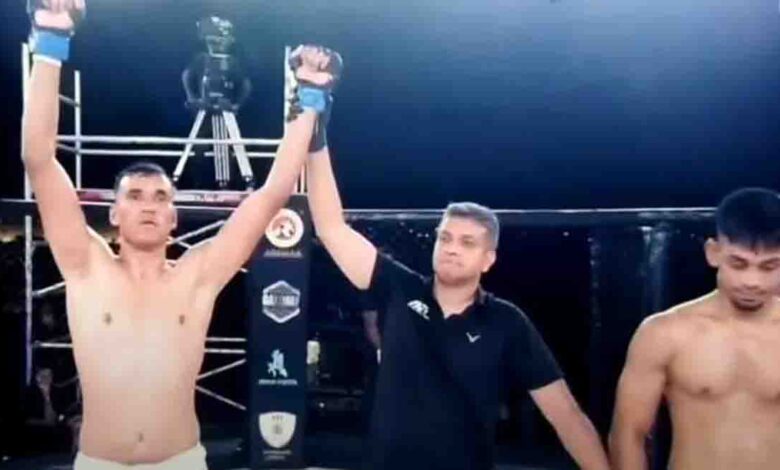 Tuesday, 22 November 2022 | PNS | DEHRADUN
Digambar Singh Rawat, a resident of remote village Aali in Garisain of Chamoli district  has  won the title in the  International mixed martial arts championship held in Dubai, United Arab Emirates.  He is an alumnus of the Shri Guru Ram Rai School. Rawat defeated his rival Akib Ali in the finals in the light weight category to win the title.
The Principal of SGRR Public School, Mukesh Kunwar said students of the school celebrated this victory and outstanding achievement of Rawat. The Chairman of SGRR Education Mission, Mahant Devendra Das has congratulated Digambar Singh Rawat over this achievement.
Rawat was a student of SGRR public school, Adibadri and Karnprayag in Chamoli district.