Crime
Cattle smuggler shot in encounter with Haridwar police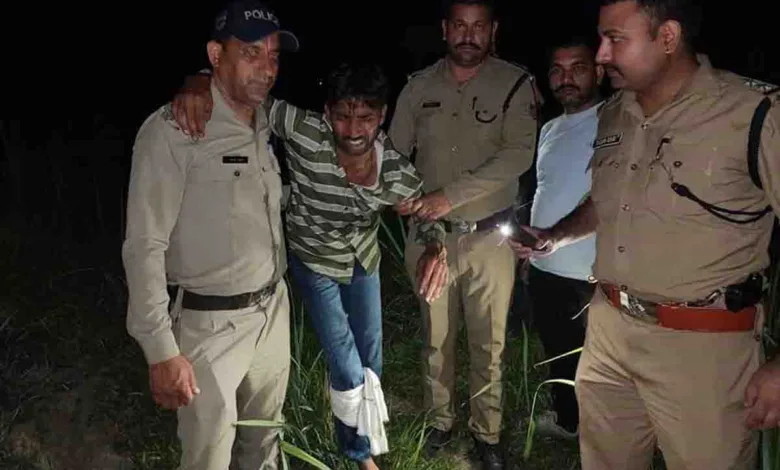 Monday, 22 May 2023 | PNS | DEHRADUN
Continuing its operation against cattle smugglers in the Haridwar district, one more cattle smuggler got injured in an encounter between the police and smugglers in the wee hours of Sunday. The officials informed that the police received information about some cattle smugglers hiding at Kasampuri in the Pathri area of the district and reached the spot. After the smugglers found themselves to be surrounded by the police, they allegedly opened fire on them.
During this, a smuggler was shot in the leg in the retaliatory firing by police who was later admitted to the nearest government hospital for treatment, said the officials. According to them, the police are carrying out the combing operation in the area in search of other miscreants who might be potentially hiding in the area. The senior superintendent of police of Haridwar Ajai Singh also reached the spot along with other senior officials and inquire about the incident and gave necessary guidelines to the police team investigating the matter. He also went to the hospital to inquire about the injured accused Jabbar whose health is now stable, as per the officials.
They said that they have also allegedly found a pistol, live cartridges and some equipment. The officials said that the police have been conducting searches at higher level across the district to nab the absconding miscreants. This is the third such encounter between the Haridwar police and cattle smugglers this month. Last week, a policeman also got injured when bullets were exchanged in an encounter between cattle smugglers and the police. The officials said that an intensive checking campaign is being carried out across the district to take action against such smugglers as per the directions of SSP and they will soon nab these miscreants who fired at the police.