Breaking News
Cabinet endorses 10 % job reservations for Statehood activists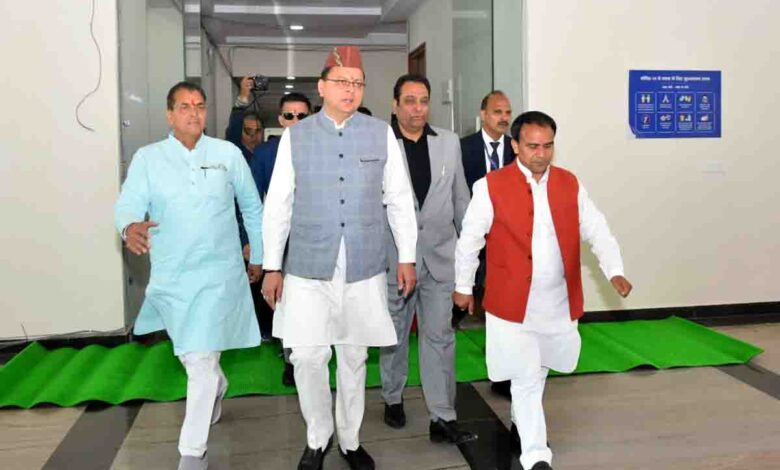 Tuesday, 14 March 2023 | PNS | DEHRADUN
MLA LAD raised from Rs 3.75 crore to Rs five crore per year
In an important decision the State cabinet approved the proposal to provide 10 per cent horizontal reservation to Statehood activists in State government jobs. This decision was taken in the meeting of the cabinet held at Bharadisain in Gairsain on Monday. The meeting of the cabinet in Bharadisain was held after the address of the governor on the first day of the budget session of the Assembly. The cabinet meeting was chaired by chief minister Pushkar Singh Dhami and attended by all the ministers. 
The decision on reservation to Statehood activists assumes significance since the governor had returned the bill granting 10 per cent reservation to the statehood activists in the past. The statehood activists are not getting the benefit of reservation in government jobs for the past 12 years. The approval of the cabinet to the proposal of reservation means that the State government will bring a bill in the Assembly and send it back to the governor who would now be constitutionally bound to give his approval to it.
In another important decision the State cabinet approved the proposal to hike the money allotted under the MLA Local Area Development (MLA LAD) fund from the existing Rs 3.75 crore to Rs five crore per year. The MLAs were demanding an increase in the fund for a considerable period of time. They were demanding that it should either be increased or it should be exempted from SGST which is 18 per cent. With an objective of giving an impetus to solar power generation and participation of private players the State cabinet also approved the proposal of the new solar policy in its meeting on the day.
The cabinet also approved a plan to increase the allocation for beautification of temples from existing Rs 25 lakh to Rs 50 lakh per year. In another decision the cabinet gave its nod to increase financial assistance given to Mahila Mangal Dal from Rs 25 lakh to Rs 40 lakh.