State
BJP discusses achievements & 2022 roadmap in Chintan Shivir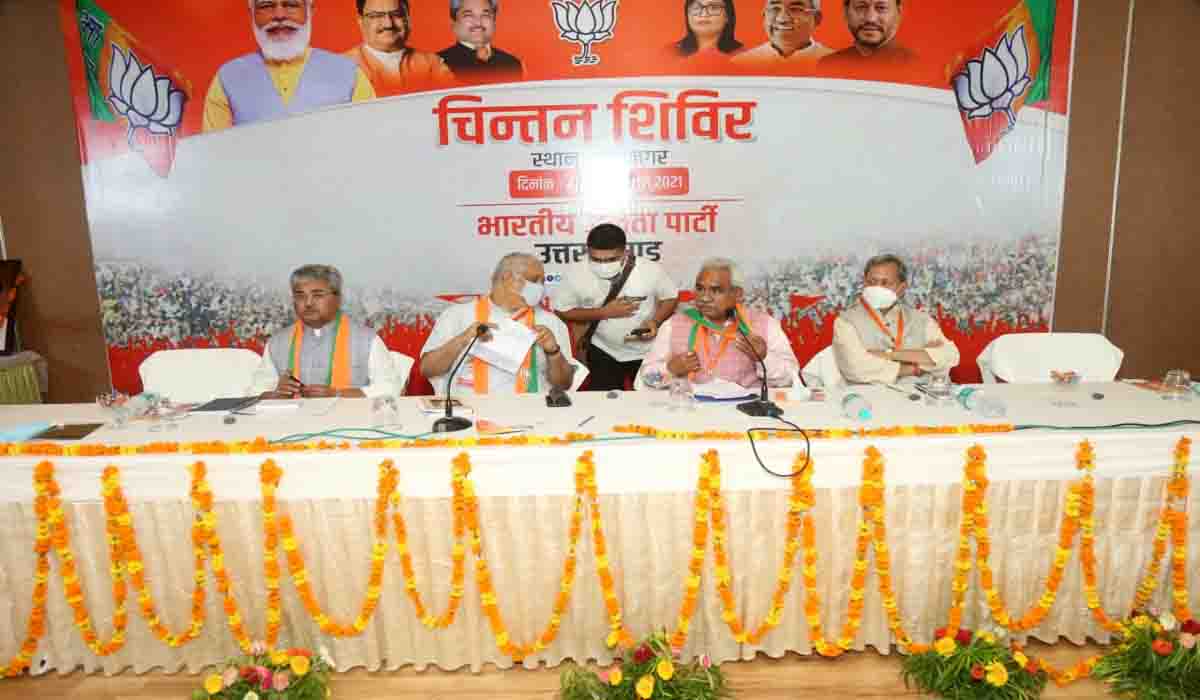 Tuesday, 29 June 2021 | PNS | Ramnagar
Bharatiya Janata Party leaders discussed the achievements and welfare schemes of the state government during its four and a half years in office so far during the party's Chintan Shivir here on Monday. The BJP State president Madan Kaushik informed that detailed discussions were also held on the performance of the party in elections from 2002 to 2017. The party leaders also discussed the political situation of other parties in the state.
The party leaders talked about the achievements of the current state government so far and how the benefit of the welfare schemes is reaching the last intended beneficiary. Stating that the BJP has to contest the 2022 Assembly elections on the basis of the government's works he said the schemes which will directly benefit the citizens were also deliberated upon. Stating that the achievements of the government are crucial for the party in the coming election, he said that some major public welfare schemes will be discussed as part of the road map for 2022.
The party's national general secretary BL Santhosh, state in-charge Dushyant Kumar Gautam, co in-charge Rekha Verma, chief minister Tirath Singh Rawat, former chief ministers Trivendra Singh Rawat, Vijay Bahuguna, MP and national media in-charge Anil Baluni and other prominent party leaders and office bearers were part of the deliberations held on Monday.