Breaking News
Balasore accident: Dhami expresses grief, cancels Champawat roadshow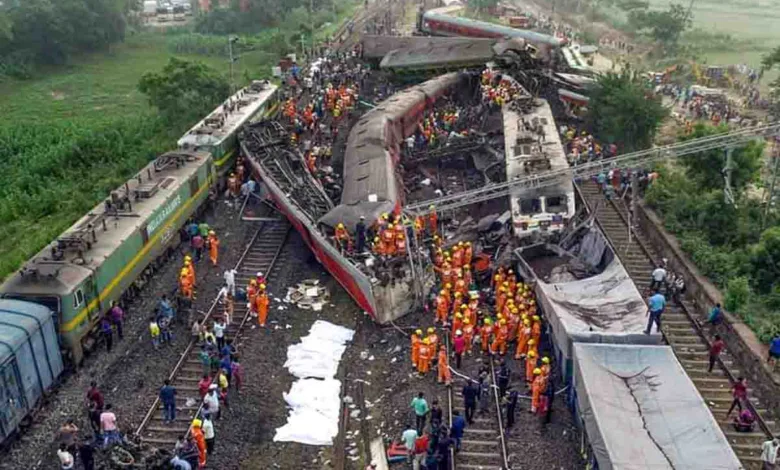 Sunday, 04 June 2023 | PNS | DEHRADUN
The major loss of lives in the tragic train accident in Balasore in Odisha on Friday evening has also shocked the people of Uttarakhand. The chief minister Pushkar Singh Dhami cancelled his engagements as a mark of respect to the people who lost their lives in the tragic accident.
The CM expressed deep anguish and grief on the death of passengers in the tragic rail accident. In a sympathetic gesture Dhami cancelled the road show and the cultural programmes slated to be organised on the occasion of completion of one year of his historic victory in the Champawat by election. Expressing grief, the CM wished for peace to the souls of those who died in the accident.
The CM was scheduled to hold a road show in Champawat on Saturday. The programme was organised to mark one year of his victory in the Champawat Assembly by election which facilitated his entry in the State Assembly. It is pertinent to mention here that Dhami had lost from his traditional Khatima Assembly seat in the Assembly election of 2022 but the BJP leadership reposed faith on him as CM of the State.
Apart from cancelling the road show and cultural programme in Champawat the CM also gave orders for cancelling the cultural programme organised at Sanatan Dharm Inter College in Dehradun during the programme which was being organised to celebrate nine years of the Narendra Modi government at the centre.
The planned tour of Union minister Piyush Goyal to Mana village on June 4-5 has also been cancelled following the mishap.
The former CM Trivendra Singh Rawat has also expressed shock at the Balasore train accident. The former CM was in Azamgarh in Uttar Pradesh on the day where he along with BJP workers observed two minutes of silence to pay homage to the accident victims.
Meanwhile the accident has put up a question mark over the passenger safety in the Indian Railways. Veteran journalist Jay Singh Rawat opined that it appears as if the focus of the government is on increasing the speed of the trains. He said that the authorities should ensure that the passenger safety is not compromised in the quest for increasing the speed of the trains.