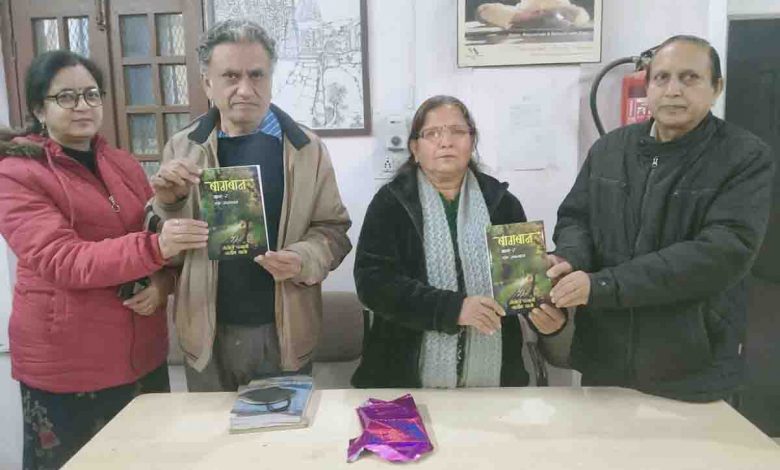 Wednesday, 12 January 2022 | PNS | Dehradun
Movie buff and Doon Library Research Centre research staff member Manoj Panjani has launched the sequel of the superhit film Baghban starring actors Amitabh Bachchan and  Hema Malini as a book called Baghban 2. The book was released by the former head of the department (HOD) of DAV PG College Vidya Singh on Tuesday. Talking about his inspiration for writing a sequel of a hit movie, Panjani said that he was close to the famous filmmaker BR Chopra who had co-written the story of Baghban that talked about the apathy of adult children towards their old parents. Panjani said, "The film which was released in 2003 was loved and admired by not just parents but children too.
When I met his son Ravi Chopra at the office of BR Films in Mumbai in 2006 and casually asked him, why he does not make the sequel of Baghban? He replied why don't you think about a story for its sequel. This motivated me to write a sequel of the movie" He said that everybody who has seen the movie will understand and relate to this sequel.