Top Stories
Avoid Yatra if doctor proscribes : Health Dept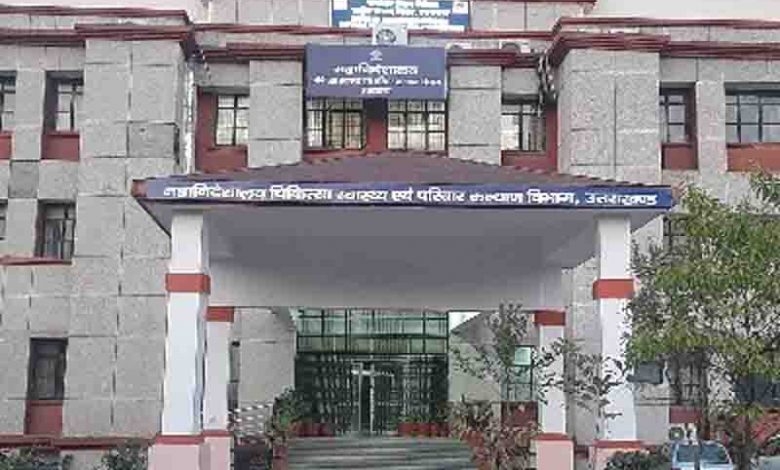 Advisory issued for pilgrims coming to the State for Yatra
Wednesday, 11 May | PNS | Dehradun
Jolted by the death of many pilgrims during the recently started Char Dham Yatra the State's Health department has issued a set of advisories for the pilgrims visiting the state. The official data suggests that as many as 20 people have died in the Yatra since it started on May 3.
In the advisory the Health department has asked those suffering from the diseases, having long Covid or those who were infected with Covid-19 to either cancel or suspend the Yatra for some time. The department has also asked the pilgrims to keep the medical prescription of the medicines they are taking and the phone number of their doctor with them. In the advisory the Health directorate asked those suffering from heart ailments, respiratory diseases and high blood pressure to take special precaution while visiting the shrines located at high altitudes. The pilgrims should carry woollens with them during the Yatra and avoid smoking and consumption of alcohol in the Yatra. The department has said that on having symptoms such as headache, dizziness, breathlessness, nausea, bronzing of hands, foot and lips, tiredness and cough should immediately seek medical help on 104 helpline number and reach the nearest health centre. The pilgrims have been advised use of sunscreen SPF 50 lotion to protect their skin from sun rays. The department has also asked the pilgrims to use sun glasses or polarised glasses to safeguard their eyes. The pilgrims should keep themselves hydrated and should not remain hungry for long periods. They should take regular rests during long trekking and avoid exercise in high altitude areas. The Health department has asked the pilgrims to contact helpline number 104 for any query related to their health and 108 for emergency ambulance service.
The authorities are blaming an unprecedented surge in the number of the pilgrims as the cause of the increase in death of the pilgrims. It is learnt that the union government has taken a serious note of the high number of deaths in the initial days of the Yatra and has asked the state government to take necessary measures to provide prompt medical services to the pilgrims.