State
Authorities act on lapses in storage & transport of explosives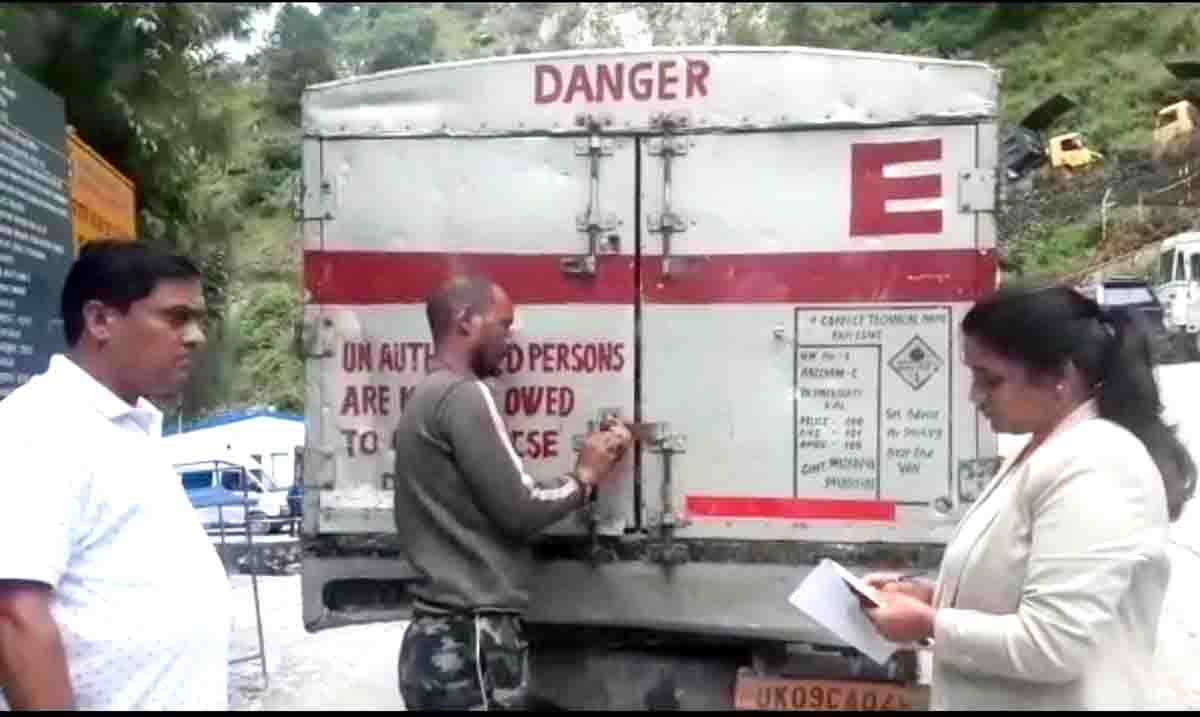 Saturday, 24 September 2022 | PNS | JOSHIMATH
The authorities have taken action after finding violations in storage and transport of explosives at the THDC Peepalkoti compound and HCC Helang site.
Joint magistrate Abhinav Shah inspected the Peepalkoti site while sub divisional magistrate Kumkum Joshi inspected the Helang site. The officials found storage of explosives beyond permissible limit and transporting explosives with an expired license. A detailed report has been sent to Chamoli district magistrate Himanshu Khurana.
Shah informed that according to the license, maximum 8,000 kilogrammes of nitrate mix explosives can be stored at a time but 8,075 kilogrammes were found stored at the Peepalkoti site. The company had not prepared a register while the main gate of the magazine was found to be open and unguarded while fire extinguishers were not found up to standard. The explosives magazine was seized by the authorities. Similarly, when Joshi inspected the HCC company dam site in Helang, a vehicle transporting explosives for blasting at the site was checked. The license of the vehicle was found to have expired in March 2020 though it was transporting varied explosive materials. Due to violations of rules and serious lapse in transport of explosives the vehicle and explosives were seized by the authorities.