Top Stories
Arthritis increasing in varied age groups- Governor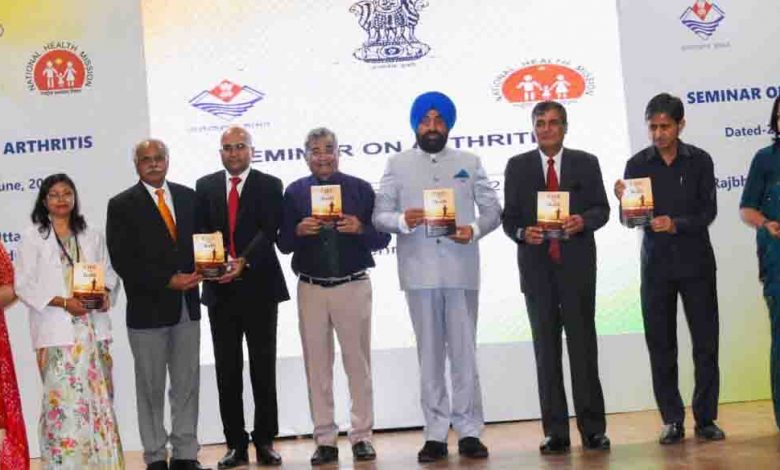 Monday, 27 June 2022 | PNS | Dehradun
The number of arthritis patients is increasing in the country and the ailment is being seen in people of all age groups. Governor lieutenant general (retd) Gurmit Singh said this while speaking as the chief guest at a seminar held on prevention of and awareness on arthritis at the Raj Bhawan here on Sunday. Singh said that Covid-19 had taught the people the importance of being sensitive towards health. He said that Ayurveda, homoeopathy and allopathy are all useful in treatment of arthritis. A camp related to arthritis will be organised soon in which experts will be invited for treatment, he added.
Addressing the gathering, Sir Ganga Ram hospital (New Delhi) rheumatologist Ved Chaturvedi spoke on how a common person can identify arthritis. Stating that it is a myth that this ailment afflicts the aged, he said that it can also affect younger persons. He said that among the aged, arthritis generally occurs due to wear and tear while among the young it can afflict the spine, neck and the back. Lifestyle and diet have an important part in arthritis with improper diet being a major contributory factor. He also spoke about prevention and proper treatment of arthritis. Dr Nehal Shah spoke about the importance of physiotherapy in treatment of arthritis. Excessive use of the mobile phone is also responsible for arthritis, added Shah. Dr Varsha Saxena spoke about the importance of Ayurveda in treatment of arthritis. She informed about the treatment of arthritis through Marma Chikitsa, Panchakarma, Yoga and Ayurvedic medicines. Noted orthopaedic surgeon and Padma Shri recipient Dr BKS Sanjay spoke about surgical interventions for treatment of arthritis.
The book Care Your Health written by HNB Uttarakhand Medical Education University vice chancellor Hem Chandra was also released on the occasion.