Entertainment
Art for children, song & music enthrall on 12th day of Virasat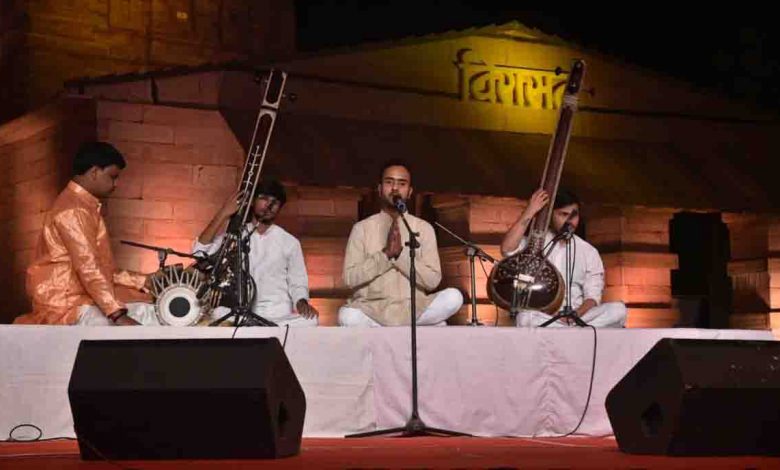 Wednesday 27 April 2022 | PNS | Dehradun
Activities for school children apart from musical performances were held on the 12th day of Virasat festival on Tuesday. The day began with a sit-and-draw art competition at the festival venue- BR Ambedkar stadium. One hundred seventy-eight students were asked to draw and colour anything related to their heritage and culture. Students from more than a dozen schools participated in the competition.
The night began with Dhrupad by Anuj Pratap Singh. He performed the Raga Chandrakauns, "Chalo Sakhi Braj Bein Dhoom Machi". He then performed a composition "Shankar Girijapati Parvathi Pateeshwar" in Raga Malkauns.
The next performance was by Indian classical flautist of the Banaras Gharana, Rajat Prasanna. He played Alap Jor Jhala Vilambit Ek Taal followed by Raga Shyam Kalyan and Raga Jog. After that, he played a few Banarasi tunes ending his presentation with the tune of Peelu.