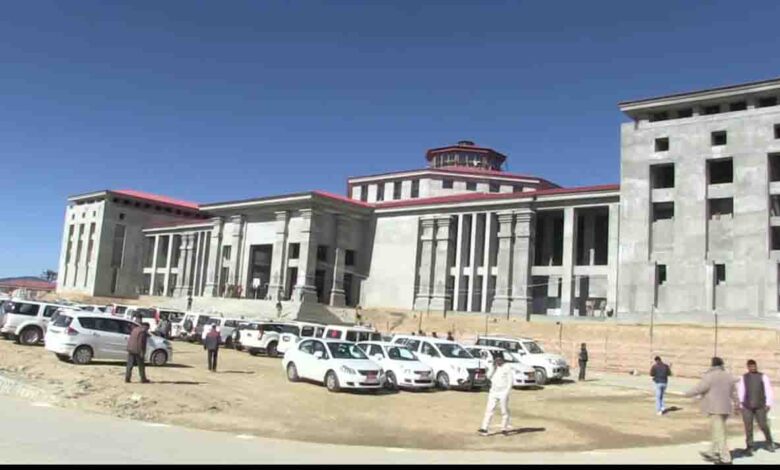 Wednesday, 14 March 2023 | PNS | DEHRADUN
After promulgating an anti-copying ordinance last month the Pushkar Singh Dhami government tabled the Uttarakhand Competitive Examinations (measures for control and prevention of unfair means in recruitment) bill- 2023 in the house on the second day of the Assembly session at Bharadisain in Gairsain on Tuesday.
After the widespread protests of students and series of paper leak cases in recruitment examinations the Dhami government had brought an ordinance after which a strict anti-copying law was enforced in the State. As per the constitutional obligation the government tabled the corresponding bill in the assembly on Tuesday. The new anti-copying law is very stringent and has a provision of life imprisonment and imposition of a fine up to Rs 10 crore on the culprits involved in the recruitment examination related malpractices.
The individuals, printing press owners, persons or organisations authorised to keep and transport papers, coaching centres involved in the conspiracy or anyone involved in organised crime are liable to be punished under the law. The new law also authorises the district magistrates to attach and confiscate the property of the offenders. As per the new law the paper leaks cases in the competitive examinations have been made the offences cognisable, non-bailable and non compoundable. 
Apart from this bill the Finance and Parliamentary Affairs minister Prem Chand Agarwal also tabled the report of the economic survey in the house on the day.