Breaking News
Ankita Bhandari's parents made co petitioners in petition seeking CBI probe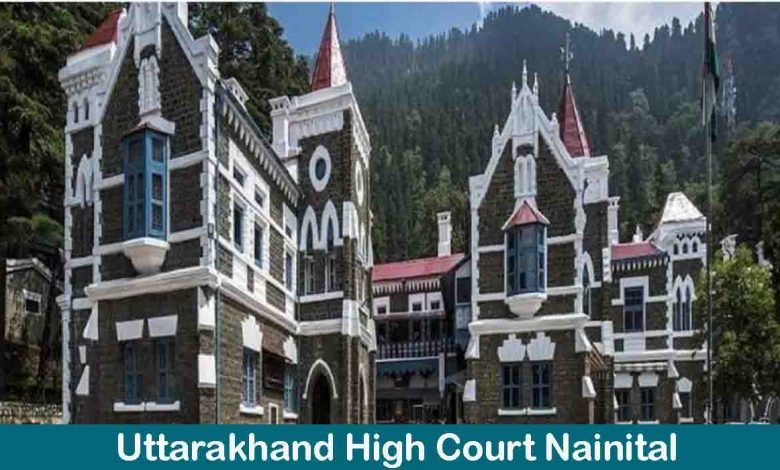 Saturday, 12 November 2022 | PNS | NAINITAL
HC directs petitioners to submit detailed reply on objections to SIT probe
Hearing on the petition seeking a probe by the Central Bureau of Investigation (CBI) in the Ankita Bhandari murder case on Friday, the Uttarakhand High Court made the parents of the victim co petitioner in the case. The petitioners have been directed to submit a detailed reply in the court by November 18 regarding their reasons for not being content with the investigation by the Special Investigation Team (SIT). The single bench of Justice Sanjaya Kumar Mishra was also not satisfied with the replies of the investigating officer in the case. The SIT submitted its reply in the court during the hearing. When asked about the evidence found during the forensic investigation, the IO stated that Ankita's room in the resort where she worked had been photographed before partial demolition of the building. Only one bag was found in the room of the victim, the IO informed.
The victim's parents Virendra Singh Bhandari and Soni Bhandari submitted their application in the petition filed by Ashutosh Negi seeking a CBI probe in the case. They have claimed that the probe should be transferred to the CBI as the SIT is conducting the investigation carelessly. Alleging that the government has been trying to shield a VIP since the start of the case, they stated that a factory of the main accused adjoining his resort was also set on fire in an attempt to destroy evidence. The local residents had stated that blood stains were spotted in the factory.
It will be recalled that Negi had filed the petition seeking a probe by the CBI into Ankita Bhandari's murder. He has questioned various aspects of the probe conducted by the SIT so far, alleging that the SIT is concealing various important proofs in the case.
It will be recalled that the son of a former BJP State minister and owner of Vanantara resort, Pulkit Arya and his employees Saurabh Bhaskar and Ankit Gupta are in jail for allegedly murdering Ankita Bhandari- employed as a receptionist in the resort- on September 18.