State
Agnipath puts future of nation & youth in danger: Mahara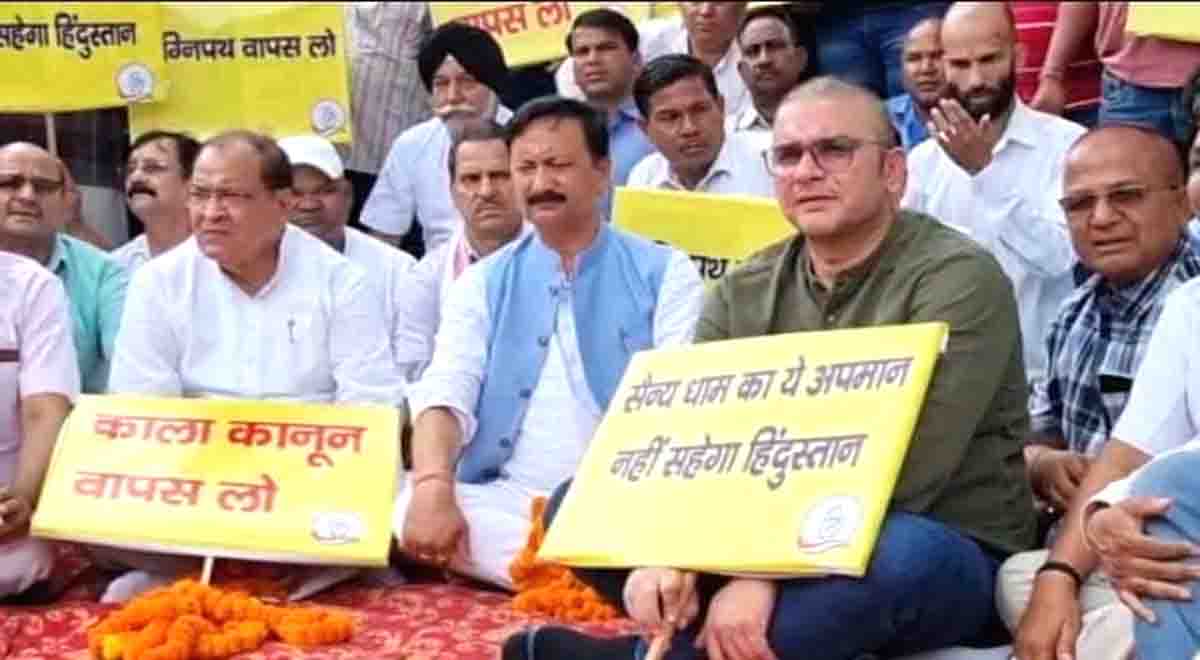 Monday, 20 June 2022 | PNS | Haldwani
Pradesh Congress Committee (PCC) president Karan Mahara, leader of opposition Yashpal Arya, local MLA Sumit Hridayesh and other party members staged a protest fast here on Sunday against the lathi-charge carried out on youth protesting against the Agnipath scheme. The Congress leaders accused the Centre of playing with the future of youth and demanding strict action against those who resorted to lathi-charge against the protesting youth. Later in the evening, the Congress members also took out a candle march on the issue.
The PCC president opined that this scheme puts the future of the nation and its youth in danger. The leader of the opposition averred that this step could prove detrimental to the youth. The party leaders also requested the youth to protest peacefully against the Agnipath scheme, while adding that the party is standing with the youth. The party leaders also demanded that the scheme be withdrawn. They opined that proper deliberations were needed before introducing the scheme which was done in a hurried manner. The Congress leaders further said that the Modi government had promised to provide two crore jobs to the youth per year but this has not been done. The youth would certainly have supported the Agnipath scheme had the BJP government fulfilled its earlier promises, they said.
It will be recalled that the police had resorted to lathi-charge on Friday when youth protesting against the Agnipath scheme here refused to clear the highway to Nainital despite repeated appeals by the authorities.