Spiritual
Actor Akshay Kumar offers prayers at Jageshwar & Badrinath shrines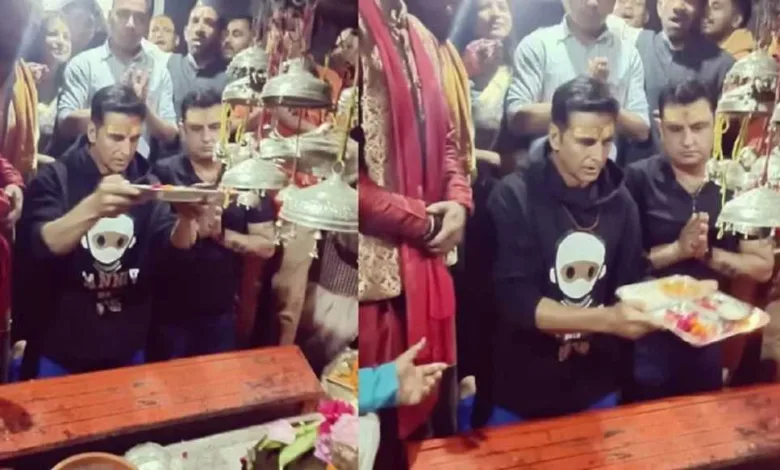 Monday 29 May 2023 | PNS | DEHRADUN
In latest Uttarakhand news, a few days after visiting Kedarnath shrine, the actor Akshay Kumar first went to the revered Jageshwar temple in Almora and from there went to Badrinath shrine to offer prayers. While in these shrines, the actor performed puja fully observing the traditional rituals. Police team rushed to the shrines on being informed of the actor's arrival. The locals also gathered in large numbers to have a glimpse of the actor.
Akshay Kumar said that Jageshwar temple has a mystical aura. He further said that it is not for nothing that Uttarakhand is called Dev Bhoomi. From Jageshwar, he went to the Badrinath shrine and had darshan of the Lord. It is pertinent to mention here that the actor has been in Uttarakhand for the past few days.
It is further learnt that the actor played volley ball with police at police line. He also took part in friendly volley ball matches with the police one evening. Some IPS officers also participated in the match. While the actor's team won one match the other match was won by the team led by ADG Amit Sinha.