State
Action being taken to dispose mounds of garbage at Kedarnath, claim officials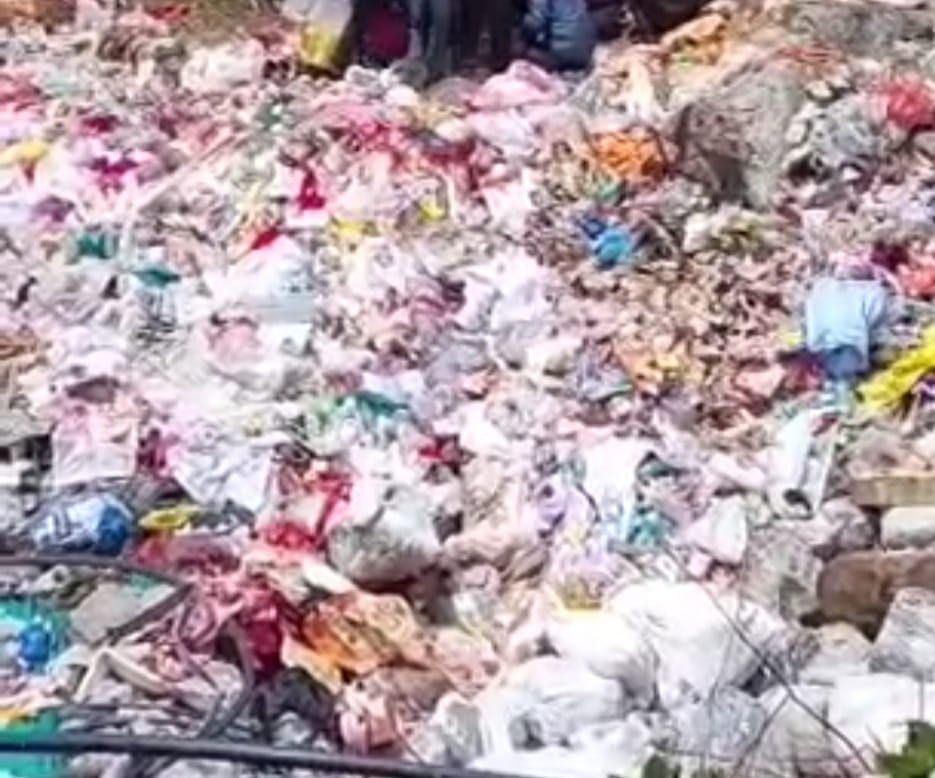 Saturday, 28 May 2022 | Vinod Chamoli | Tehri
The Char Dham Yatra is witnessing a huge rush of pilgrims this year with long queues of devotees being seen at the shrines. These pilgrims and the local businessmen catering to them are dumping vast quantities of garbage including non-biodegradable and toxic plastic bags, bottles and other such waste items at various places on the Kedarnath route among other places. Scientists and environmental experts have expressed concern and warned of serious repercussions if corrective actions are not taken immediately.
The portals of Kedarnath shrine were opened for devotees on May 6 and since then lakhs of people have visited the shrine. Every day, thousands of devotees reaching Kedarnath are throwing plastic waste in bugyals (high altitude alpine meadows) on the pilgrim route. The garbage spread alarmingly on the route to Kedarnath has elicited the concern of experts.
HNB Garhwal Central University geography department head MS Negi said that the way plastic waste has piled up in a sensitive place like Kedarnath is dangerous for the ecology as it will lead to erosion, which can cause landslides.
Negi said that plastic is harmful to the ecology as it is made up of dangerous chemicals and these chemicals and toxins reach rivers and result in pollution. He said that the place where the plastic waste is dumped will result in depletion of flora as not even grass will grow there. Noted environmentalist Jagat Singh 'Junglee' said that the pilgrims who come on the Kedarnath Yatra bring food and drink with them and throw the packages here and there and this is affecting the soil and water of the Himalayas.
The sub divisional magistrate Jitendra Verma
said that wet and dry waste is being segregated in the Kedarnath area. Wet waste is being dumped and dry waste is being transported to the compactor machine at Sonprayag by mules. The local authority executive officer has been deputed according to the roster for cleaning arrangements. Along with this, daily Challan action is also being undertaken, he averred.