State
ACS directs PWD to repair potholes on roads before December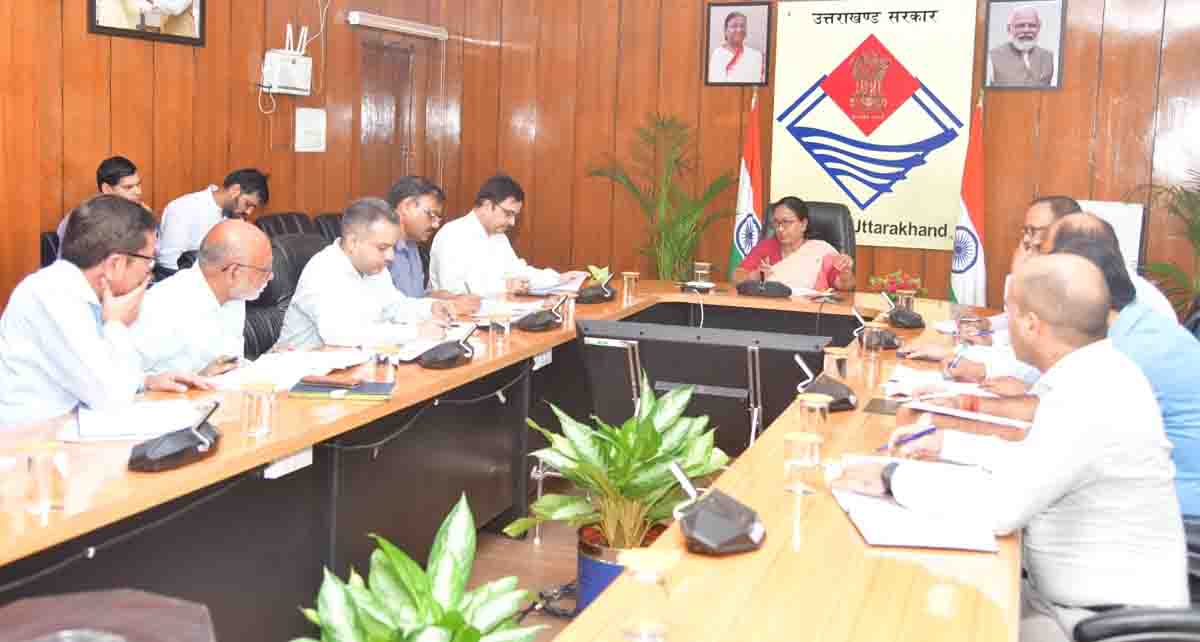 Tuesday, 26 SEPTEMBER 2023 | PNS | DEHRADUN
The State government has directed the Public Works Department (PWD) to repair the potholes on all the roads in the State by November 30. The order was given by the additional chief secretary (ACS) Radha Raturi while chairing a meeting held at the State secretariat on Monday to discuss the progress of the implementation of the announcements made by chief minister Pushkar Singh Dhami. In the meeting she directed the Urban Development department to prepare a system for plastic and waste disposal. The ACS tersely told the officers concerned to set a time limit for completion of the CM's declarations. She said that the CM's announcements should be given top priority.
Raturi conducted an assembly constituency-wise review of the CM's announcements and directed that the secretaries of the departments concerned should conduct regular monitoring of the works related to their departments. She directed the officers of the PWD to make all the roads free from the potholes and repair the roads damaged during the monsoon period. Raturi also directed the officers to expedite the construction works and said that the works which the MLAs want to be done on a priority basis should be completed first.
In the meeting the ACS reviewed the progress of the PWD, Urban Development, Housing and Industrial Development departments in implementing the announcements of the CM. The ACS said that the officers should take special care for completing the works on time and should immediately inform the higher authorities about the issues due to which delay is occurring in implementation of the CM's declarations.