Politics
AAP terms Kothiyal an opportunist who prefers power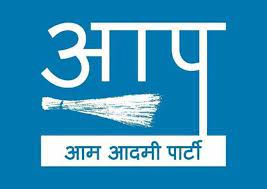 The CM face of the AAP in the recent Assembly elections recently joined the BJP
Thursday, 26 May 2022 | PNS | Dehradun
Accusing colonel (retd) Ajay Kothiyal of being an opportunist who left the party which gave highest honour to him, the Uttarakhand unit of Aam Aadmi Party (AAP) has said that Kothiyal has chosen the easy path to power. The state convenor of Uttarakhand AAP, Jot Singh Bisht said that AAP had made Kothiyal its chief ministerial candidate considering his past as an armed forces personnel. He said that the party gave supreme honour to Kothiyal, made him the CM candidate and placed thousands of his posters in different parts of the State. Bisht said that it is unfortunate that instead of showing the determination of a leader, Kothiyal left the party at the time when it was nursing from the defeat it suffered in all the 70 Assembly seats of the state. "He should have toured the State extensively and boosted the morale of the party workers in all the constituencies but instead of choosing the path of struggle, colonel Kothiyal took the easy path to power,'' he said.
Coming down heavily on Kothiyal for listing the shortcomings of AAP at the time of joining BJP on Tuesday, the State convenor of AAP said that it would be interesting to note how much freedom Kothiyal gets to express his ideas. He opined that while AAP is a truly democratic party dictatorship prevails in the BJP.
It is pertinent to mention here that Kothiyal who was the chief ministerial candidate of the AAP in the recently concluded Assembly elections ditched the party and joined BJP with hundreds of his supporters in presence of chief minister Pushkar Singh Dhami and other leaders on Tuesday.