Others
AAP sounds upbeat on party's prospects in U'khand civic polls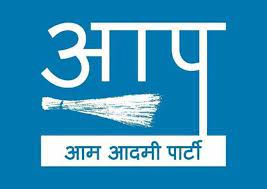 Thursday, 18 May 2023 | PNS | DEHRADUN
Victories of the candidates of the Aam Aadmi Party (AAP) in civic polls in various states indicate that AAP will get success in the Urban Local Body elections of Uttarakhand too which are expected to be held in five months. The Punjab MLA and newly appointed state in-charge of AAP Barinder Kumar Goyal stated this during a Press conference in Dehradun on Wednesday. He was also joined by Delhi MLA Rohit Mehroliya who is the co-in charge of the party in the State.
The duo stated that they arrived in the State to interact with party members and people here ahead of the upcoming civic polls. Mehroliya said that AAP supporters are consistently increasing across the country including Uttarakhand which will definitely benefit the party in upcoming elections. He said that the party has performed exceptionally well in civic polls in Delhi, Punjab and Uttar Pradesh as people understood that only AAP can work on their issues. If the party can end BJP's 15-year run in Delhi civic polls, it can certainly win the civic polls in Uttarakhand too, added Mehroliya. He said that unemployment, education and corruption at every level are among the major issues of the State and the party will focus on them too during its election campaign.
On the question of why AAP has still not appointed a state head when the civic polls are only a few months away, he said that the party is working on various things and it will appoint the new head soon too.