Others
AAP seeks removal of two-child norm for Panchayat contestants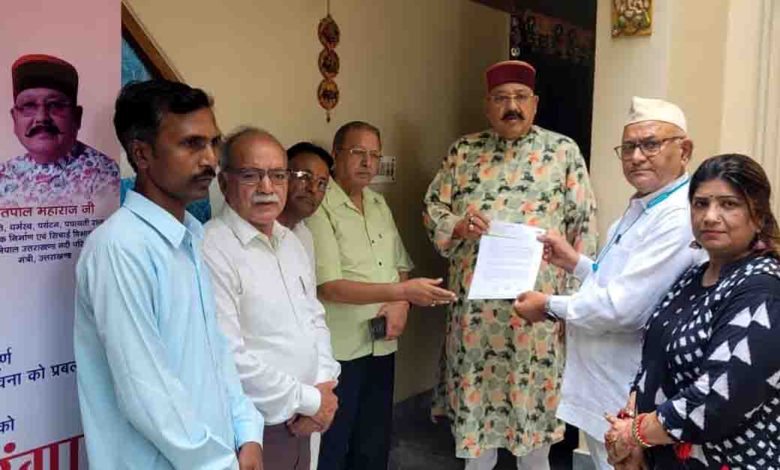 Wednesday, 03 August 2022 | PNS | Dehradun
 The Uttarakhand unit of Aam Aadmi Party (AAP) has demanded that the government's order banning the persons having more than two children from contesting Panchayat elections should be amended. On Tuesday the state coordinator of AAP Jot Singh Bisht led a delegation of party leaders which met the Panchayati  Raj minister Satpal Maharaj.
The delegation said that the BJP government in its last tenure had imposed a ban on persons having more than two children from contesting the election of the three tier Panchayati Raj bodies. The AAP leaders said that this order should be revoked and the state government should set a cut off date which is nine months after the date of implementation of the ban order. Bisht told the minister that the persons having third child after this stipulated date should not be allowed to contest the elections and all those who had more than two children before the cut off date should be allowed to contest the Panchayat polls.
The delegation claimed that the minister assured them that an appropriate decision would be taken on their demand. The delegation included R P Raturi, CP Singh, Suresh Chandra Bisht, Sudha Patwal and Sushil Saini.