Others
A year of people friendly & victim oriented policing under Kumar as DGP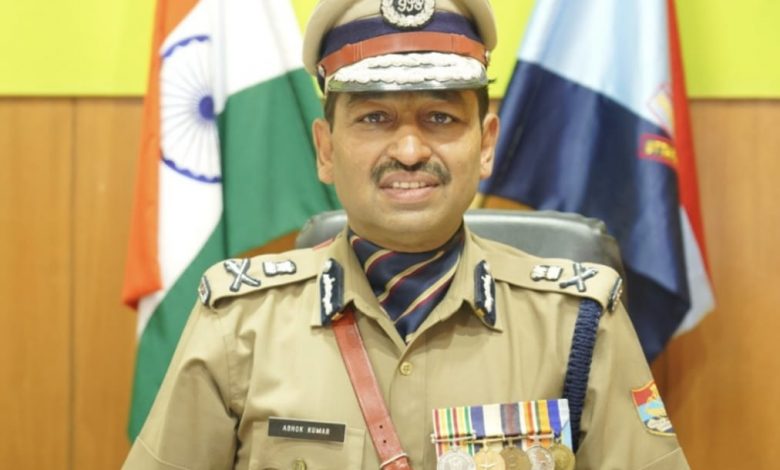 Wednesday, 01 December 2021 | PNS | Dehradun
With his focus on people friendly and victim oriented policing, Ashok Kumar completed one year as the State's director general of police on Tuesday. Various works were undertaken during this period in the spheres of field-operational, welfare, modernisation and other aspects of the police department.
Touring every district of the state, Kumar interacted with the public to bridge the gap between citizens and police, enhance communication and coordination between the two and ensure swift redressal of public complaints while also taking cognisance of public sentiments. Regarding better law and order, Uttarakhand topped the NITI Aayog SDG India Index 2020-21. The police workout rate in serious crimes during this year was about 90 per cent which is among the top in the country. Recovery of loot and stolen property rose from 60 to 70 per cent. Similarly, out of the 12,311 cases registered in the year, 10,653 (87 per cent) were solved and a total of 23,791 persons including 109 criminals with rewards on their capture were arrested.
The police also took effective action against cyber crime and fraud during this period. The Uttarakhand police busted an online power bank app scam worth Rs 300 crore- the biggest such crime of its kind in the country. With the release of helpline number 155260 for cyber fraud, the police facilitated the return of about Rs seven crore to victims.
As part of efforts to tackle illegal drugs trade, action was taken outside the state too for the first time. A total of 1,747 accused were arrested in 1,497 cases and illegal narcotics worth Rs 15.72 crore were seized from them. Mission Gaura Shakti was undertaken to effectively control women related crimes and mission Mukti was undertaken to rescue children from begging. These campaigns were included by the Bureau of Police Research and Development (BPR&D) in its 2021 edition on Best Practices by Police in States and UTs on Women and Child Safety. In addition to addressing other aspects of crime and working in various disaster scenarios, the police also worked commendably during the second Covid-19 wave. Under mission Haunsla, the police helped provide oxygen cylinders to 2,726 people, hospital beds to 792 people, plasma/blood to 217 people, medicines to 17,609 and ambulance service to 600 people. The police also helped distribute ration, milk and cooked food to 94,484 people, helped in last rites of 492 Covid fatalities and helped 5,252 senior citizens after contacting them. Apart from this, the department also focused on the happiness quotient of the police personnel for which various measures were undertaken.