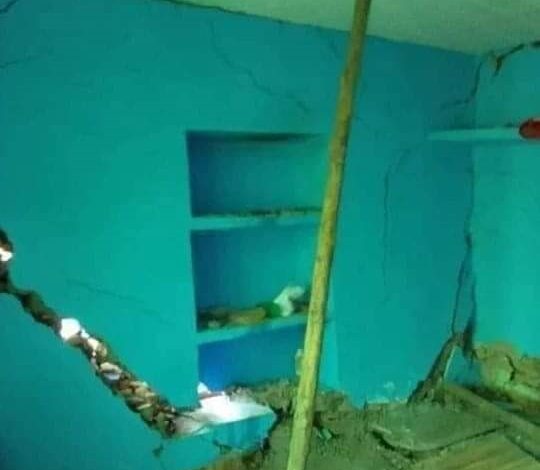 Govt claims to be ensuring all needed assistance to affected families
Monday, 23 January 2023 | PNS | JOSHIMATH
The number of affected families in subsidence hit Joshimath has continued to rise with a total of 925 members of 275 families having been shifted to relief camps for safety as on Sunday. Chief minister Pushkar Singh Dhami has stressed that the disaster affected people of Joshimath are among the top priorities of the State government while ordering officials to ensure that they do not face any inconvenience.
According to official sources, 120 affected families have been provided heaters and blowers so far apart from the families accommodated in hotels where heaters-blowers of the establishments are already available. The authorities have also distributed 1,082 litres of milk, electric kettles to 105 persons, thermal wear to 110 people, hot water bottles to 175 persons, caps and socks to 592 and 280 persons respectively and shawls to 213 persons. Similarly foodgrain kits have been distributed to 842 persons, woolen blankets to 693 persons, daily use kits to 121 persons and shoes to 48 persons. The authorities are also facilitating health check ups of the general public with 826 persons having undergone health check ups so far. The State government is also focusing on the condition of the domesticated animals of the locals with 72 cattle having undergone health checks and 100 fodder bags being distributed so far.
The 925 members of 275 affected families have been shifted to temporary accommodations in different locations where food, drinking water and medical assistance among other facilities are being provided to them, according to the government. A total of 63 members of 16 families have been accommodated in the Joshimath municipality building and 28 members of seven families have been kept in the local Gurudwara. Similarly, 11 members of four families have been accommodated in the Joshimath primary school, four members of one family in the Irrigation department colony, eight members of two families at the tourist hostel on Auli Road along with members of remaining affected families in different governmental and private buildings. Apart from these, 48 members of 31 affected families are staying with their relatives or in rented accommodations.