Crime
8 Tau gang members held for Haridwar heist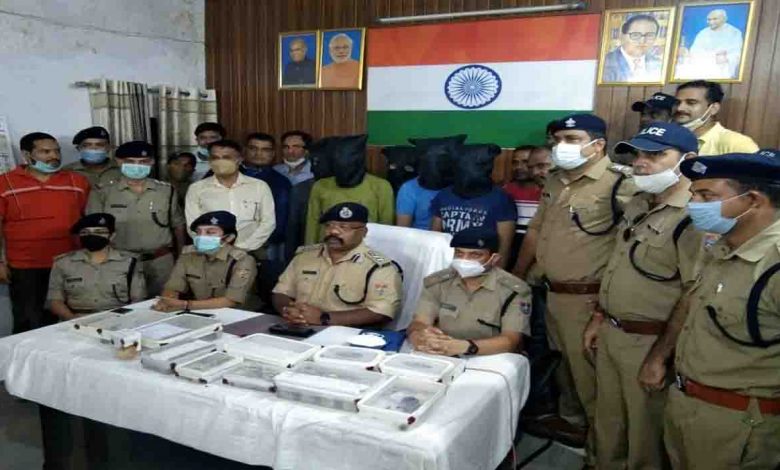 Wednesday, 14 July 2021 | PNS | Haridwar
The Haridwar police and STF jointly cracked the Haridwar jewellery shop heist and arrested eight accused including the leader of the notorious Tau gang. The police recovered more than half of the stolen items. The Tau gang is wanted in Odisha, Delhi, Punjab, West Bengal, Madhya Pradesh, Haryana, Gujarat and other states for various crimes.
Haridwar senior superintendent of police Senthil Avoodai Krishna Raj S informed that Morotara jewellers in Jwalapur area was robbed by armed men on July 8. The police formed 10 teams to solve the case swiftly. On July 11, the police teams managed to arrest three accused in the case and recovered firearms, 11 silver idols and more than Rs two lakh cash from them. Interrogating them, the police learnt about the identities of the five other accused who were arrested within 72 hours.
These include the gang leader Satish Chaudhry and a former policeman Sanjay. They were arrested from the Khatauli border. The police recovered about 1.3 kilogrammes of gold ornaments, six kilogrammes of silver ornaments, about 10 lakh cash and four firearms. Two accused in the case are still absconding. The main leader of the gang- Indrapal Chaudhary alias Tau is in jail and in his absence, Satish was heading the gang.