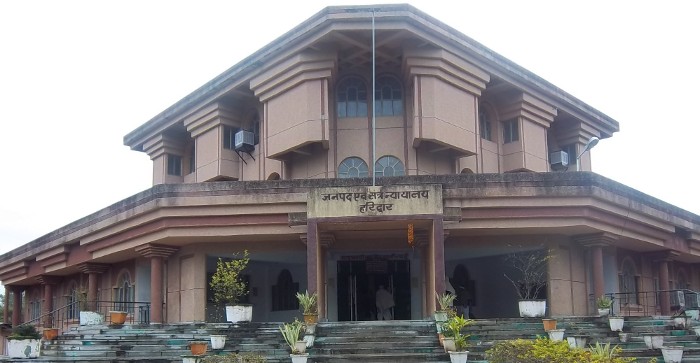 Monday, 24 January 2022 | PNS | Haridwar
About 75 persons including judges and staff members have been found Covid positive at the district court premises in Roshnabad, Haridwar.
Some judicial officers had been suffering from fever for two-three days and to ascertain the cause they went for Covid test. A total of 155 samples were sent for Covid test to the laboratory and out of these, 75 tested positive. Chief medical officer Dr Kumar Khagendra Singh confirmed that 75 samples of persons in the district court had tested positive for Covid-19. He stated that all Covid patients will be isolated in their homes.