Breaking News
4 bodies recovered after NIM team hit by avalanche at 17K feet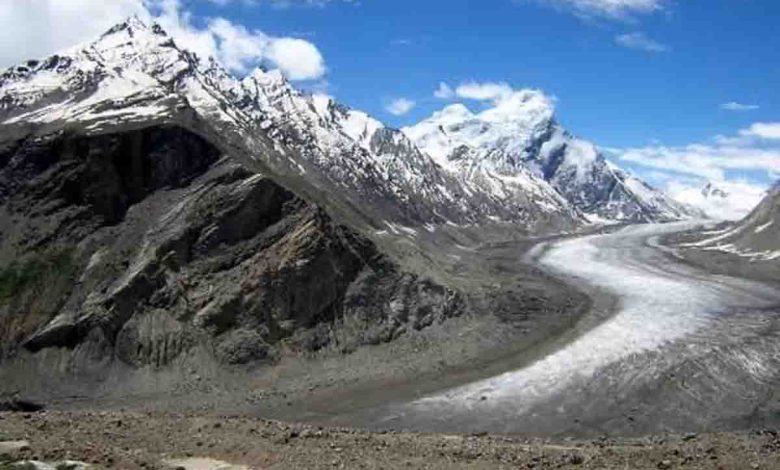 Tuesday, 04 October 2022 | PNS | DEHRADUN
Death toll likely to rise, rescue efforts to start on Wednesday after weather clears
At least four bodies have been recovered while other climbers were feared trapped after a 41-member team from the Nehru Institute of Mountaineering (NIM) in Uttarkashi was hit by an avalanche on the Dokrani Bamak glacier in Uttarkashi district on Tuesday. The death toll from the avalanche is expected to rise. According to information provided by the State Emergency Operations Centre a 41-member team from NIM comprising 34 trainees of the advance course number 172 and seven trainers had gone from the high altitude camp-I to Draupadi Ka Danda-02 mountain (5,670 metres). At about 8:45 AM when the team was descending, it was hit by an avalanche at an altitude of 17,000 feet. Many of the team members were trapped in crevasses due to the avalanche. The trapped members of the team were being rescued by their team members. Till 7 PM, four bodies had been retrieved and kept at the NIM based camp in Dokrani.
A private helicopter was used to drop a five-member State Disaster Response Force (SDRF) team and three NIM trainers at Dokrani Bamak glacier. Two helicopters from the IAF station in Sarsawa, Uttar Pradesh were also used to reconnoiter the site after which it was confirmed that those affected by the avalanche were stranded at about 17,000 feet. Due to the weather not being clear, the rescue efforts would be initiated on Wednesday morning.
Expressing grief at the mishap and loss of lives, Chief Minister Pushkar Singh Dhami reached the disaster control room in Dehradun during the evening to seek the latest update and monitor the situation.
According to officials, the affected areas has been witnessing continued snowfall and very low visibility since late evening which have hampered rescue efforts. Fresh snow, massive crevasses and accessibility are also posing a major challenge.