Uncategorized
3.5K chopper tickets to Kedarnath booked within two days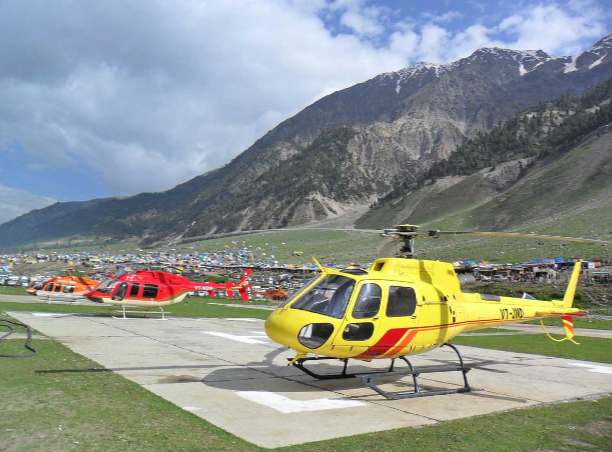 Wednesday, 06 April | PNS | Dehradun
With the online booking of tickets for helicopter service to Kedarnath starting on Monday, about 3,500 tickets have been booked in advance within a period of two days. The portals of the Kedarnath shrine are slated to be reopened to the public on May 6. Helicopter service to Kedarnath is operated from Guptkashi, Fata and Sirsi.
According to officials, with the Covid-19 pandemic situation nearing normalcy now, the Uttarakhand Civil Aviation Development Authority (UCADA) has completed all preparations to facilitate the Char Dham Yatra on a large scale. The Garhwal Mandal Vikas Nigam (GMVN) has been given the responsibility of facilitating online booking of helicopter flight tickets. A total of nine aviation companies are operating flights from Sirsi, Fata and Guptkashi. The fare per passenger from Guptkashi to Kedarnath is Rs 7,750 while it is Rs 4,720 from Fata to Kedarnath and Rs 4,680 from Sirsi to Kedarnath.
The Tourism and Civil Aviation secretary Dilip Jawalkar said that pilgrims planning to come here from across India and abroad are making advance online bookings of helicopter flight tickets on the website heliservices.uk.gov.in. "We understood the importance of helicopter services and basic structure for a mountainous state like Uttarakhand. Considering the convenience and safety of the pilgrims, all the necessary preparations have been completed," said Jawalkar.