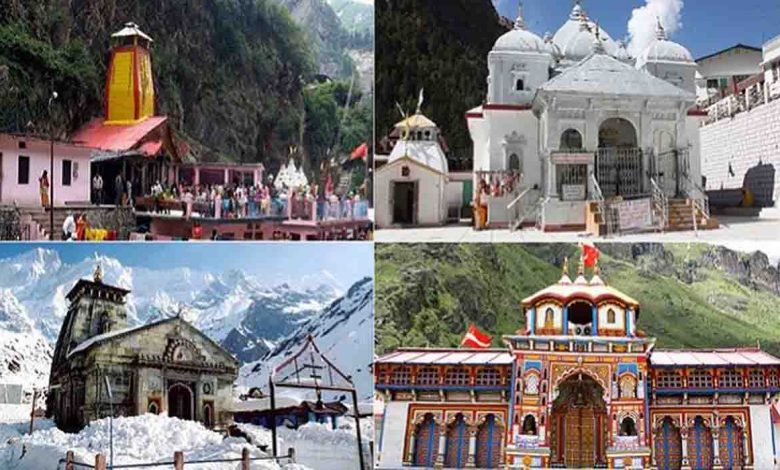 Wednesday, 11 May | PNS | Dehradun
More than two lakh people have visited the Char Dham shrines since they were reopened to the public between May 3 and 8. Within a few days of the start of Char Dham Yatra in Uttarakhand, a total of 2,04,049 people have visited the four shrines between May 3 and 9. The Yatra season in the state began from May 3, the day Yamunotri and Gangotri shrines were reopened for pilgrims after the winter break. This was followed by opening of Kedarnath and Badrinath shrines on May 6 and May 8 respectively.
Till May 9, about 77,656 pilgrims had visited the Kedarnath shrine whereas about 49,215 had visited Gangotri and 46,405 pilgrims had visited Yamunotri. At least 30,773 pilgrims had visited the Badrinath shrine on May 8 and 9. The number of pilgrims visiting the Char Dham shrines is rising with each passing day.
The State's Tourism secretary Dilip Jawalkar said with opening of all the Char Dham shrines, the Yatra has started in full swing in Uttarakhand. He disclosed that all amenities are being provided to the arriving pilgrims. He said the registration and verification processes are being done of the arriving pilgrims.
Taking into account the trends of pilgrim arrivals, record footfall is expected at the Char Dham Yatra this time as the pilgrimage was affected by the Covid-19 pandemic during the last two years.