Sports
23 exceptional athletes to enter 3rd stage of Soul of Steel Himalayan Challenge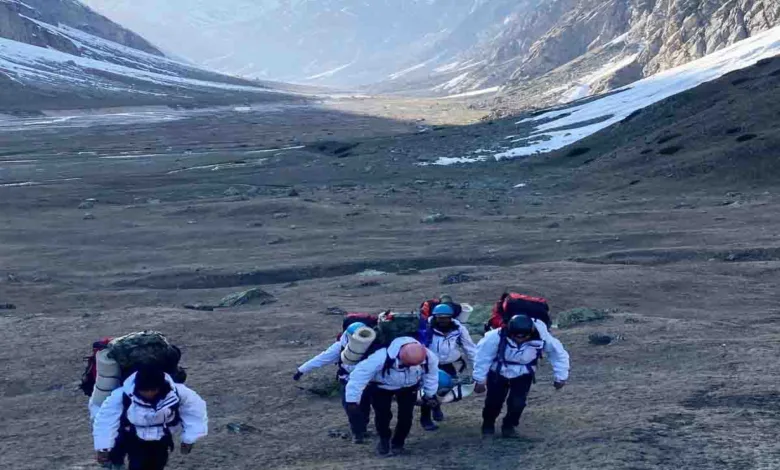 Sunday, 14 May 2023 | PNS | DEHRADUN
An adventure sports initiative has been launched by a team of veterans of Special Forces of the Indian Army, in association with the Indian Army and CLAW (Conquer Land Air Water) Global, to organise challenging skill runs over a three-month long period. The Soul of Steel Himalayan Challenge has been launched as a high-altitude endurance challenge for the average citizen across the country. The challenge attracted the interest of 1,401 highly skilled athletes, adventure sports enthusiasts and armed forces aspirants including 94 women. These applicants went through a rigorous two-stage screening process, which tested their mountaineering and adventure skills. Only 23 of them (including two women) were eventually selected for a 10-week long training programme. The participants are currently being taken to the Himalayas to prepare them for the third and final stage of the challenge.
A joint team of experts from CLAW Global and the Indian Armed Forces is training the participants. The challenge is supported by the Ministry of Defence, Government of Uttarakhand, Ministry of Veteran Welfare, Ministry of Skill and Ministry of Tourism Uttarakhand.
On June 7 the Soul of Steel Warriors will embark on a journey to the rugged mountainous terrain of the Garhwal Himalayas at an altitude of 17,000 feet, where they will have to apply the skills and techniques they have learned including rock, ice and snow craft, navigation, communication, self-defence, survival, rescue and emergency medical skills. In addition, teams will compete over a distance of 100 kilometres across glaciers, ice walls, cliffs and snow-capped Himalayan peaks without the support of porters.