Others
22 injured after two buses collide in Pauri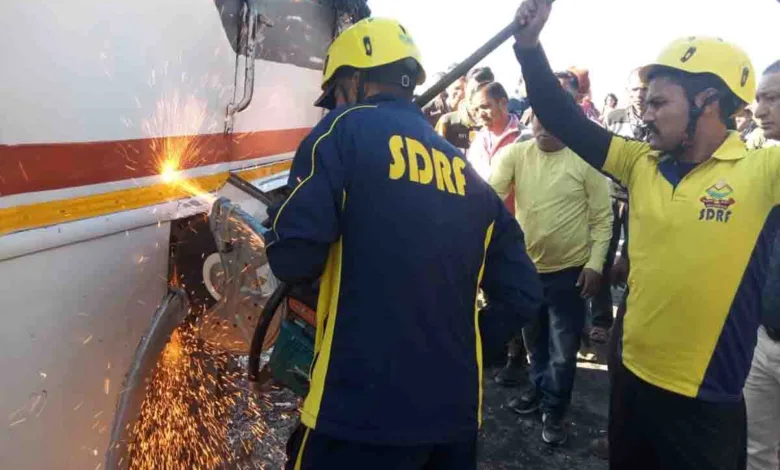 Tuesday, 21 November 2023 | PNS | DEHRADUN
A head-on collision between two private buses on Satpuli- Chaubattakhal road in Pauri district injured 22 people on Monday. The officials said that the police received information about the accident in the Satpuli police station at 9:15 AM. The Satpuli police station in-charge Deepak Tiwari reached with the police team and the State Disaster Response Force (SDRF) rescue team to rescue the injured.
The officials said that a bus UK 15 PA 0241 carrying 32 passengers was travelling from Kotdwar to Chaubattakhal and the other bus UK 15 PA 0825 carrying 14 passengers was going from Chaubattakhal to Kotdwar. At a turn, both the buses collided head-on, injuring 22 people but no loss of life was reported.
The officials said that SDRF also used a machine to open the bus doors to rescue the injured people from the bus. They said that some injured were given first aid at the accident site while others were sent to a nearby hospital by ambulance. The police later restored traffic which had stopped on the main road for a while due to the accident. The officials said that most of the passengers belong to the nearby areas.
The health of those taken to the hospital was stable and most of them were sent home by the evening, as per the officials. They said that the police will also interrogate drivers Sangram Singh (44) and Harish (41) regarding the accident to confirm the cause of the accident.