Others
1,804 receive degrees in IIT Roorkee convocation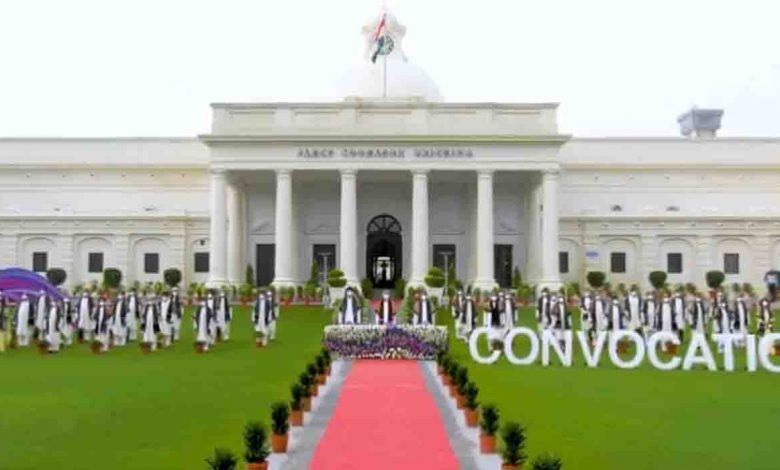 Monday, 13 September 2021 | PNS | Dehradun
The Indian Institute of Technology (IIT) Roorkee organised its 21st Annual Convocation on the weekend in online mode. A total of 1,804 degrees were awarded this year, comprising 912 undergraduate, 685 post graduate and 207 doctoral degrees.
Professor Pradeep K Khosla, the chancellor of the University of California San Diego was the chief guest.
He said, "IIT Roorkee has a long history of preparing promising young minds to be leaders in whatever path they choose to pursue and of inspiring students to enhance the human condition to benefit all of society. I am always so very proud of graduates the world over, but this year especially so. You (graduates) have proven not only that you can adapt, but also that you can thrive under extenuating circumstances."
Chairman of the IIT board of governors, BVR Mohan Reddyemphasised the power of the human will and resilience over unsurmountable challenges. Hesaid,"We now live in a new normal. While the Covid-19 pandemic has confronted humanity with unprecedented hardships, it has also proved that through will and resilience, we can overcome any challenge, no matter how insuperable it may seem. We have reinvented ourselves and everything around us in the last eighteen months. I take this opportunity to salute the indomitable human spirit and express my gratitude to all frontline warriors."
He further added, "IIT Roorkee continues to be in the top 10 list of engineering institutions as per NIRF 2021 rankings. The institute now has over 500 academic staff and 8,000 students in 23 academic departments. I take great pride in sharing that IIT Roorkee is one of the largest technical institutes in India. We made great progress in creating interdisciplinary programmes. We have launched several courses that are critical to engineering education in the 21st century. These are programmes in Artificial Intelligence, Data Sciences, Industrial Design, Micro-electronics and VLSI."
Earlier, welcoming the guests and gathering, the institute director Ajit K Chaturvedi said that in view of the prevailing pandemic, this year also IIT Roorkee was organising its convocation in a virtual mode. "The lessons you learnt, the friendships you made, and the mentorship you received will guide you to future accomplishments and bring out the best in you. The purpose of education is not only about receiving academic degrees, it is important to groom your intellect, to evolve as a proud and a responsible citizen, and emerge as good professionals, researchers, entrepreneurs, academics etc," he said.
A total of 125 medals (including 43 gold) and cash prizes worth Rs. 12.45 lakh were also distributed among 156 students on the occasion.